University student case study: ​Anoushka's amazing adventures
Posted on 21st Dec 2018 in University Study, Hong Kong Tweet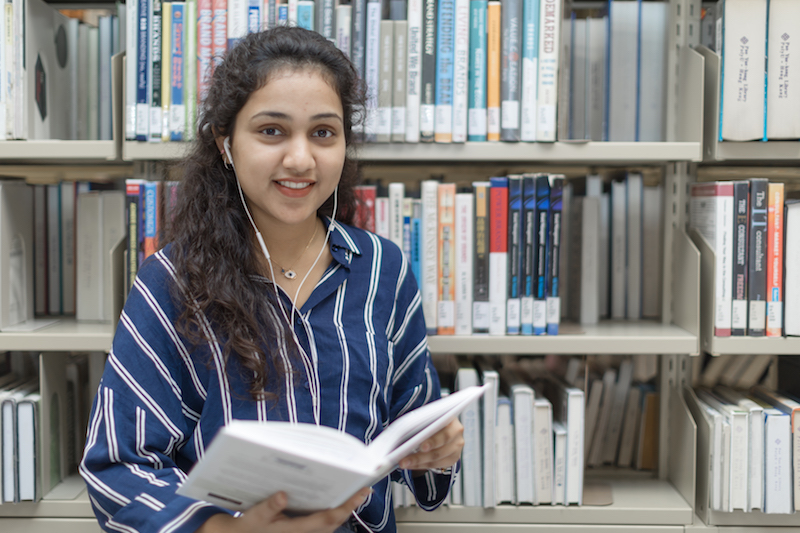 Anoushka Agarwal's life has been transformed by her decision to come and study communication design at PolyU. Since arriving from her home country India in 2016, a new life of excitement, adventure and travel has taken shape.
Her first "wow" moment was arriving in Hong Kong. "Hong Kong for me was a revelation - it was worlds away from my residential school in India where we were sheltered within its walls and had everything we needed provided for," says Anoushka.
She was also greatly impressed by the PolyU School of Design, which she still remembers as "a massive white building twisting into itself in the night". Long hours of studying there over the last two years have started to make it feel more like home. "It is within its rooms that most of my memories associated with PolyU have taken root – meeting strangers who will be my support for the next four years, staying overnight working on assignments in the studio over uncountable cups of coffee, tackling deadlines until the very last minute yet showing up for lectures the very next day with a smile on my face."
Another pleasant surprise has been meeting with students from Hong Kong and overseas and learning new customs. She has also had to adapt to looking after herself in new situations, boosting her real-life skills and personal confidence.
"Being an international student at PolyU has exposed me to multiple cultures and made me be more appreciative of them. Meeting people from different backgrounds and yet finding a common understanding with each other has helped me make friends. Studying in Hong Kong as a non-local student has taught me how to be independent and how to handle myself in every situation that comes my way. I had to learn how to get around, understand the different social customs and exist in a very different environment than what I was accustomed to."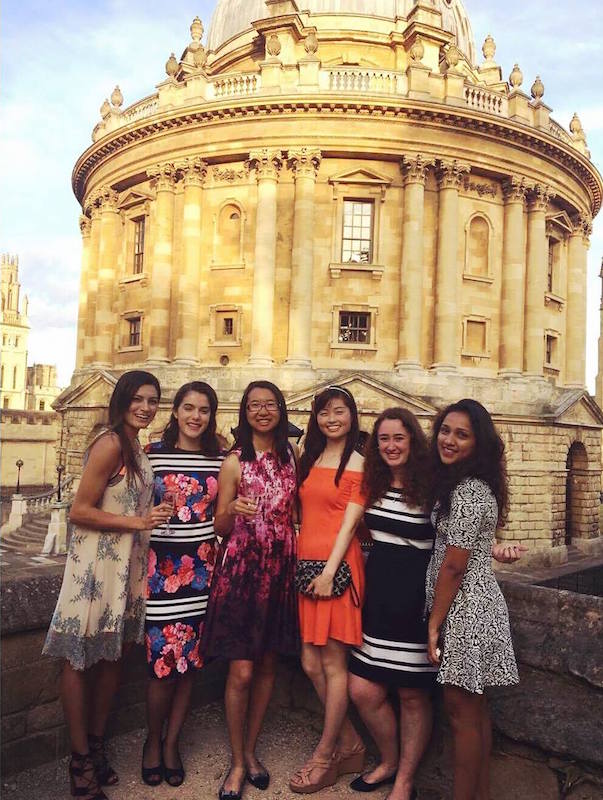 One of the most exciting things about studying at PolyU is the international scope offered by various programmes and scholarships, and Anoushka has taken full advantage, visiting the UK in her first year and Denmark next year.
"In the summer of my first year I went to Oxford University for two and a half months to study on their summer programme, where I met professors from the university and with students from many nationalities. I was exposed to the Oxford life of balancing demanding academics with a bustling social life, but I was also able to visit other cities such as Bath and London. I also attended special evening lectures from distinguished personalities from around the world. There were also debates and sports and other recreational activities organised to provide us with an experience as close to that of an Oxford graduate as possible."
During her third year Anoushka will visit the Copenhagen School of Design and Technology in Denmark for a semester exchange. "I am really excited for the opportunities of learning and travelling that await me. Thank you PolyU for providing me with such amazing life experiences!"
For more information, please visit www.polyu.edu.hk/iao