University student case study: Multicultural Hong Kong begins to feel like home for Vanessa
Posted on 16th Jan 2019 in University study, Hong Kong Tweet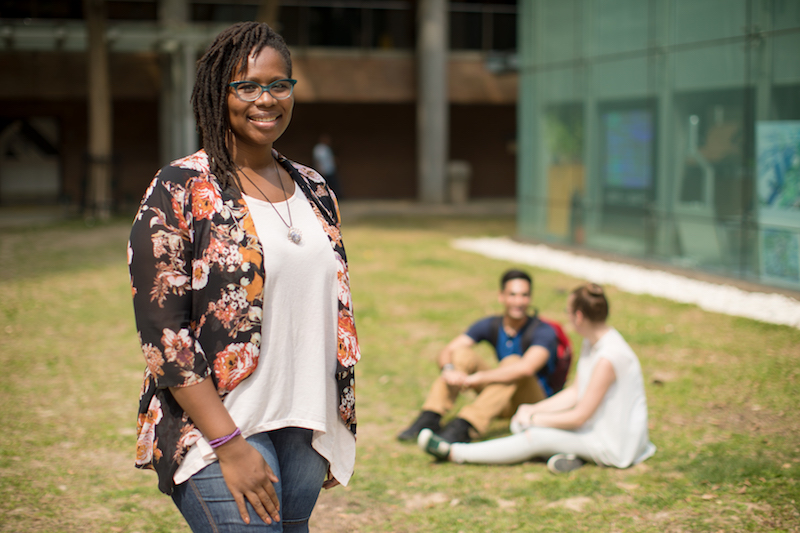 Fashion student Vanessa Watson from the US arrived at PolyU on the international exchange programme last year. Greatly impressed by her PolyU instructors and the coursework, Vanessa has lots of nice things to say about her time here so far. Asked what was the best part of being an exchange student at PolyU, she was torn between the variety offered by the programme here and meeting people from many different places.
"I've really enjoyed meeting students from all over the globe and being able to engage with topics that aren't offered at my home institution. My school in the US is specialised and the variety of academic programs is less diverse. Here at PolyU, I've gone to many talks and events from departments outside of ITC. And within the ITC program I have world class instructors leading classroom activities who are also working within the fields of production and technical design, which is similar to what I have back home at FIT (Fashion Instutute of Technology)."
Vanessa says that for a fashion student the easy access to Asia offered by PolyU is critically important – and Hong Kong's position at the heart of Asia and on China's doorstep makes it ideal.
"As a scholar who is interested in the fashion industry, being connected to the Asian markets is imperative for a global perspective. Nearly 60% of apparel production occurs in Asian countries. So I knew that I wanted to come here to experience the lifestyle, technology and culture for myself. Personally, I feel it's imperative for business leaders to know the real-life experiences of their team. As a pioneer in the fashion industry, I need to be able to empathise with the technician who assembles the product in order to better serve them and facilitate better outcomes for the final product."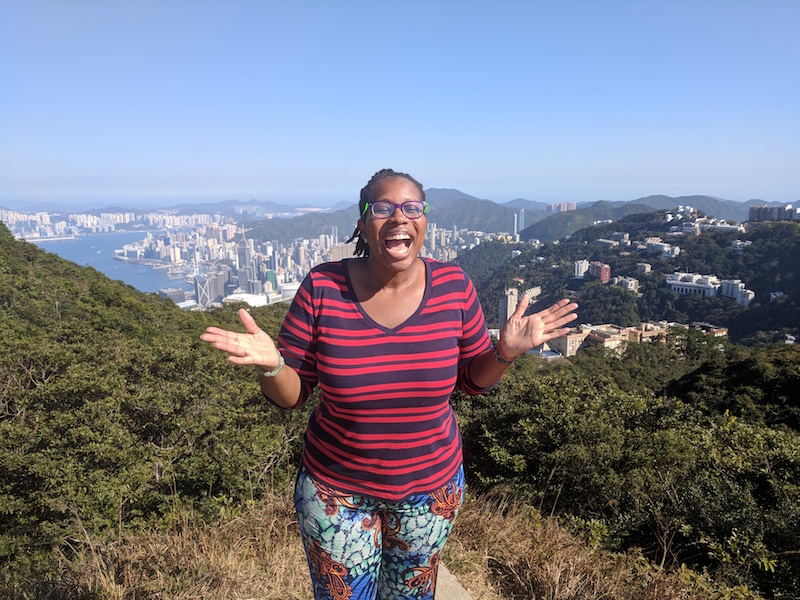 Vanessa's programme at PolyU has allowed her to get that real-life experience she regards as essential. She has just returned from a two-week service assignment in Vietnam which she found hugely beneficial.
"Vietnam was simultaneously demanding and rewarding. There was very little downtime, because the schedule was committed to activities with the target groups. One of the most valuable takeaways was discussing intercultural customs and norms within our group, and I was able to get some valuable insights from my team members in regards to team building and working norms in Hong Kong culture. These conversations were extremely beneficial to me as I will be working in teams as a leader, professionally and they provided direct feedback in regards to how different cultures communicate. I will forever be grateful for this discussion. I would certainly recommend this course. Personally, I think it is beneficial for anyone who is going to be working in the professional sphere."
Vanessa also speaks very highly of her summer school course in Chinese art and culture here at PolyU. "It was fantastic and Dr Sylvia Fok is superb! This class had a lot of content material but she found innovative ways to make it engaging and the class was a highlight of my time here in Hong Kong. Ancient Chinese artifacts, jade ware symbolism and different calligraphy styles, were all foreign to me a little over 4 weeks ago – but not anymore!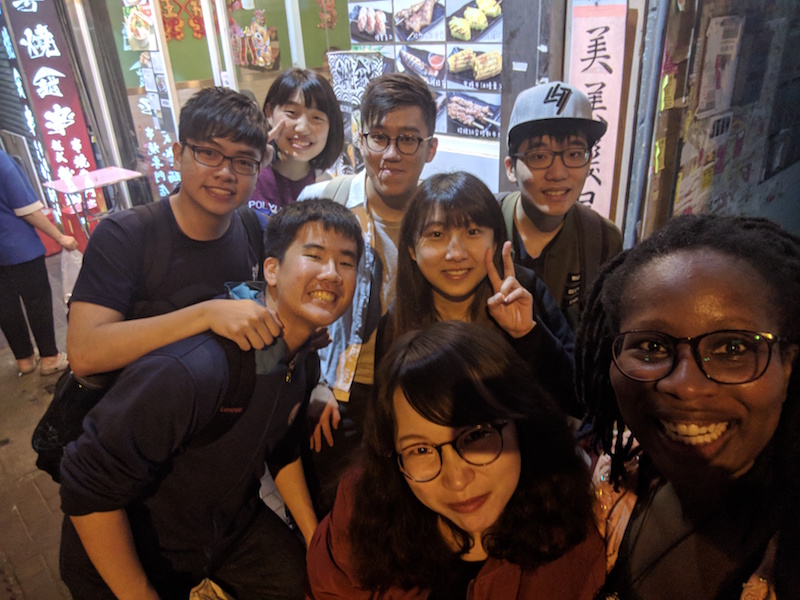 Like many overseas students, Hong Kong has made a big impression on her. "Overall, my standout memory of this time at PolyU has been the connections I've made with fellow PolyU students - whether they be local, full-time or exchange. Meeting them has provided connections I otherwise would not have. In addition, living here in Hong Kong for nearly eight months has widened my concept of 'home'. I've come to feel at home here."
For more information, please visit www.polyu.edu.hk/iao