Victorious Kidss Educares celebrates its students' achievements
Posted on 26th Oct 2020 in School News, India Tweet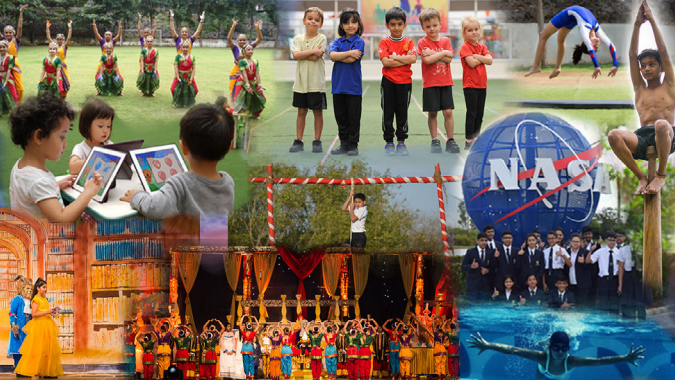 Victorious Kidss Educares has proven to hold its belief, 'everything is possible', and is delighted to share and celebrate some of its students' many achievements and skills.
Vivaan Bhagat
At an age when most children are busy playing, a bright young mind, Vivaan Bhagat, become a certified game developer. Studying the PYP programme, Vivaan decided to follow his love and passion for gaming and took it to the next level by learning coding and getting certified in game development with a deep UI/UX interface. For his achievement, White Hat Jr has certified Vivaan as a game developer.
Samaira Sagar Pashankar
Studying the MYP programme, Samaira, at just 10 years old, has recently joined a fund-raising campaign for an NGO, Habitat for Humanity India. She has joined the campaign along with other students of MYP and is helping to raise funds for family essentials and hygiene kits for those in need during these times of Covid-19.
Aman Kothari
Grade 9 student Aman has made his way into the European circuit and will now jump into the International Tennis World. Having been selected into one of the top tennis academies in Europe, the Mouratoglou Tennis Academy (MTA) in the South of France, Aman will now train and compete with European Circuit and World players through the professional coaches from Mouratoglou Tennis Academy.
Aarav Oberoi
Fifth grade student Aarav is a talented mobile application developer and has built an Android app on yoga called 'Growth with Yoga'. The app is available on Google Play Store and Aarav hopes that it will be useful to everyone during these challenging times.
Rohan Edlabadkar
Grade 4 student Rohan, at 9 years old, scored 70% in the Aryabhatta National Maths Competition. The complexity of the questions was equivalent to class 9 or or 10 of CBSE and ICSE Maths curriculum. Following his impressive performance in this competition he has also been selected for a global mathematics competition called Bricmath with students participating from seven other countries.
Dhairya Parmar
Although most children were playing games during lockdown, Dhairya decided to take this opportunity to create his own Youtube channel. He has created many funny and interesting videos and hopes that this is a step towards one day becoming a famous Youtuber.
Aadi Karnavat
Grade 8 student Aadi Karnavat spent his time over lockdown transforming a garbage dump into a blooming garden. Aadi wanted to make a positive difference in their community and so decided to clean and beautify this area and spread awareness in the community on good waste management practices.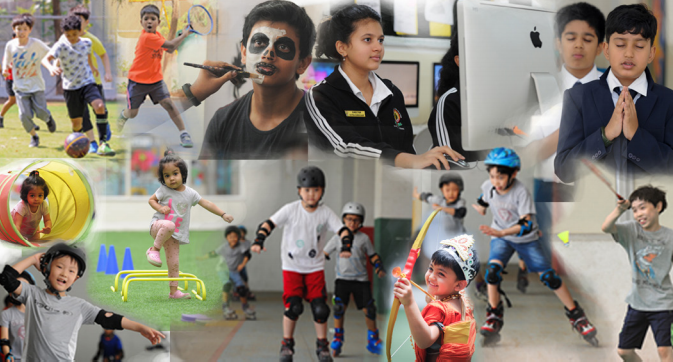 President of the school, Robbin Ghosh, commented; "We motivate our children to discover themselves, and in the pursuit of greatness, to never stop until the goal is reached. At VKE, we believe that the primary motive and essential ingredient of schooling and of parenting is to empower our children to unleash their inner and yet hidden secret power to its potential."