What IS an IB education?
Posted on 15th Aug 2016 in International Baccalaureate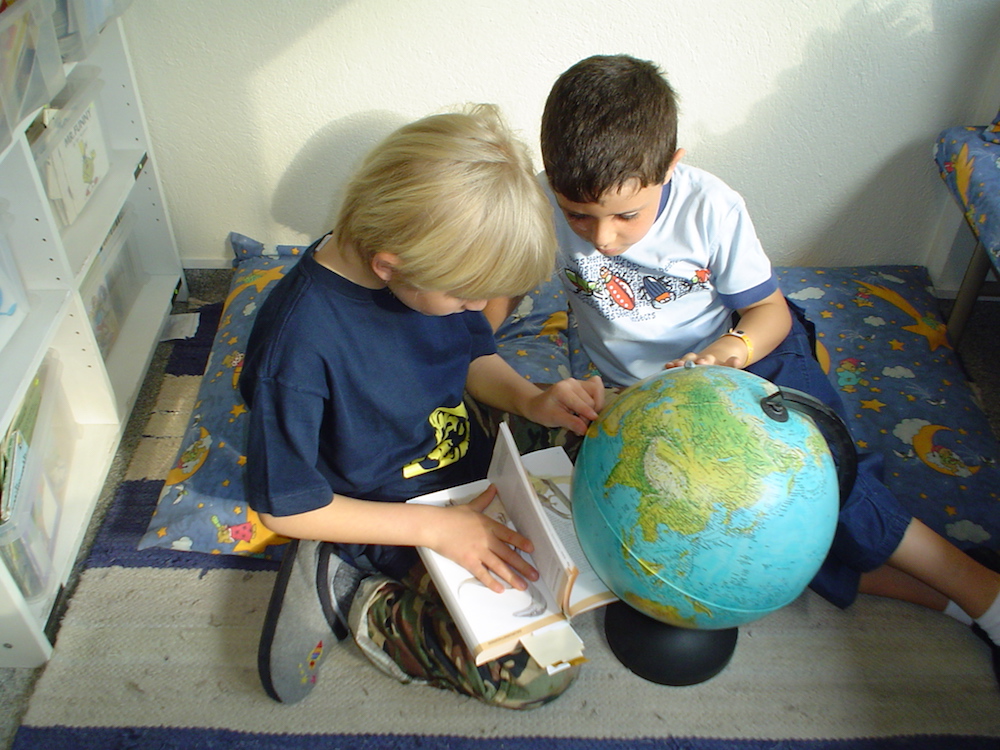 The International Baccalaureate's mission statement declares its direction and values:
...to develop inquiring, knowledgeable and caring young people who help to create a better and more peaceful world through intercultural understanding and respect ... work with schools, governments and international organizations to develop challenging programmes of international education and rigorous assessment ... encourage students across the world to become active, compassionate and lifelong learners who understand that other people, with their differences, can also be right.
The learner profile, unique to the IB, is a set of learning outcomes for each student, expressed in personal traits crucial to the pursuit of the IB mission: inquiring, knowledgeable, a thinker, a communicator, principled, open-minded, caring, a risk-taker, balanced and reflective. IB standards and practices guide school leaders in creating learning environments in which students can thrive by embodying the learner profile.
"The IB's genius is that it works with schools and school groups at their highly contextual and hyper-local levels, drilling down further to very personal and relationship-oriented interactions between teachers and students," says Chief Academic Officer David Hawley. "We balance big-picture idealism with concern for specific requirements, always moving from principles into practice. The IB translates high-minded values into the everyday nuts-and-bolts of teaching and learning."
The IB started nearly 50 years ago with a group of educators in Switzerland who championed a credential for secondary students who moved around the world frequently with their expatriate families. The IB provided such students with continuity, consistency and rigorous study—enough so as to qualify for university admission.
As the IB flagship, the Diploma Programme flourished in Europe, then made its way to Asia Pacific and across the Atlantic to the Americas. Soon added to the IB were the Primary Years and the Middle Years Programmes, creating a continuum of international education for children, aged 3-19.
"The IB offers a very special invitation to a global community of students, educators and supporters," says Dr. Hawley. "The IB is a bellwether for schools because of the things we can do better together. We undertake significant research and co-create curriculum resources. We survey, collate, curate and distill emerging trends into good practice. We develop valid and reliable assessments that can be offered at scale. We organize professional development led by teachers for teachers. We help schools plan and execute lasting improvement."
Acceptance and delivery of IB programmes in thousands of schools – in new and sometimes challenging circumstances – has started to change the face of the IB in unexpected ways. For instance, students in traditionally underserved schools – US secondary schools – began to distinguish themselves academically through IB coursework and completion of the Diploma Programme. Universities began to take notice and soon the IB had attracted a roster of attractive IB policies from esteemed institutions of higher learning all around the world.
"The IB fosters curiosity by juxtaposing different disciplines, by asking for independent projects, and by encouraging inquiry," says Chief External Academic Relations Officer John Bader. "IB students ask a lot of questions and that is exactly what a professor wants. They build their capacity to act quickly, think insightfully and to persist in the challenges of learning. IB students," he adds, "feel great satisfaction and pride in their accomplishments, giving them confidence to move forward."

Universities in the UK, US, Canada and Australia – where 80% of Diploma students study – want to fill their campuses with lively, engaging leaders; students who will build and sustain an enjoyable, diverse and exciting community. IB students fill these roles in hundreds of colleges and universities because they are inspired by the complex world around them. During their Diploma years, IB students worked on projects of their own design to pursue solutions to global problems, to express themselves artistically, and often, to fill needs in their very own communities. IB students have proven themselves to be self-aware and considerate of the perspectives of others. As they pivot to campus life, they become university student leaders who are effective and respectful.
More telling is data released by the National Student Clearinghouse demonstrating that students who participated in IB coursework entered and graduated from university at a higher rate than those who did not (80% compared to 69% of candidates overall). Statistically, IB alumni are more likely to graduate from university on time: the average four-year graduation rate of all DP students in the US was 79% in 2008, compared to 39% nationally.
As many different kinds of schools began to offer IB programmes (independent, charter, national and parochial), educators began competing for opportunities in IB schools, attracted by a pedagogy centred on the student and focused on inquiry, critical thinking and deep learning rather than teaching to a test or rote learning. Strong and vibrant, the IB community of educators participates in up-skilling and training to fill a variety of supportive roles in schools. The IB's peer-to-peer professional development model keeps teachers engaged, connected, active and positive.
IB schools exist in 145 countries, rooted in dozens of cultures and presented in many languages. Currently, more than one million students are enrolled.
What makes an IB education an IB education is its consistent, comprehensive attention to doing what is best for students – the young people at the heart of everything the IB does. David Hawley recalls renowned adventurer and educator Kurt Hahn, a man influential in the founding of the IB, to remind us how students are motivated to learn and grow. Hahn summed it up well, recounts Hawley:
There are three ways of trying to win the young. There is persuasion, there is compulsion and there is attraction. You can preach at them, but that is a hook without a worm. You can say 'you must volunteer', but that is of the devil. Or you can tell them, 'you are needed'. That appeal hardly ever fails.
Find out more about the IB, the Diploma Progamme, IB programmes for career-focused students, primary and middle-years students, IB professional development and student alumni at www.ibo.org