You won't be a number here – Bishop's University, Canada
Posted on 16th Nov 2017 in University study, Canada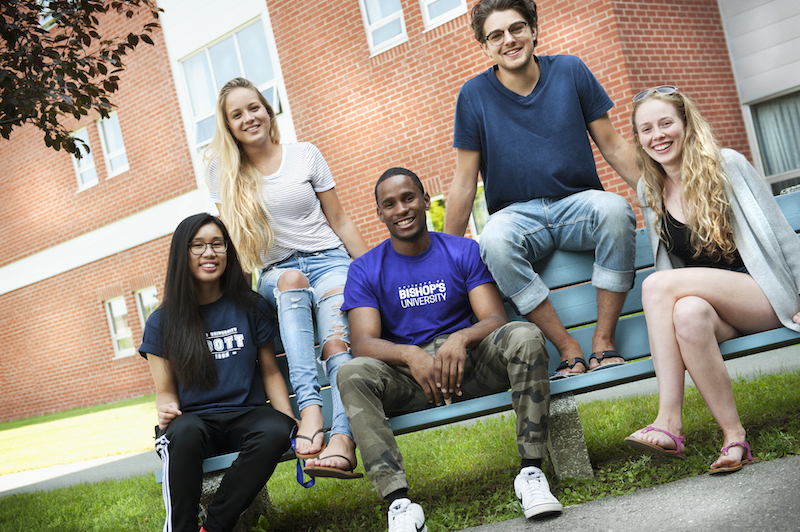 Dan Seneker introduces a university that has a definite 'IB environment'...
As an IB student you have become accustomed to working closely with your IB teachers and coordinators in an environment that fosters self-reflection, academic and personal growth, a thirst for knowledge, and engagement both inside and outside the classroom. This is something that personifies an IB student. So why is it that so many move away from this environment and from their strengths when choosing a college/university? This shouldn't be as this "IB environment" exists in the post-secondary world – you just have to look for it. Let me introduce you to one of those post-secondary IB environments, my alma mater, Bishop's University.
Located in the beautiful Eastern Townships of the province of Quebec, Canada, Bishop's is truly unique offering its students an undergraduate university experience like no other. Ever since 1843, our approach to education can be summed up in one word: ENGAGEMENT. Bishop's connects students to an array of outstanding learning experiences, including internships, conferences, funding opportunities and exceptional training practices. These opportunities enable students to strengthen their skills and obtain valuable experiential and professional experience, while completing their academic studies. Our students enjoy being able to specialize in their field, while still having flexibility to choose courses from other disciplines. Within the liberal education model, we actually encourage them to explore multiple interests! This flexibility allows them to pursue multiple areas of interest, but it also allows them to approach questions from many viewpoints when trying to seek answers providing a more holistic view. Just like the IB curriculum.
We are an English university in a French community so while students do not need to know a word of French, our environment offers the ability to learn, enhance or become fully bilingual in both languages. With approximately 2,500 students who come from 64 countries, we offer a learning environment where classes are intimate and students receive personalized attention from their professors.
Bishop's creates a unique social environment for its students, one that fosters personal growth. This supportive atmosphere nurtures students, and helps transform them into confident and skilled leaders, ready to make a difference in this world. Outside of class, students get very involved in campus life which creates a wonderful sense of community. A plethora of activities and facilities exist both on campus and in the general area. A newly renovated full recreation and athletics facility, outdoor tennis courts, seven football/soccer/rugby fields, over 120km of hiking and biking trails, plus two theatres, art gallery, music recital and practice facilities, convenience store, bookstore, cafes, two libraries, seven residences, medical clinic, and much more. And to top it all off, we have a beautiful storybook-like campus located in one of the most inspiring regions of the country with many outdoor activities available in the area including eight ski hills within two hours - a fantastic place to live and study!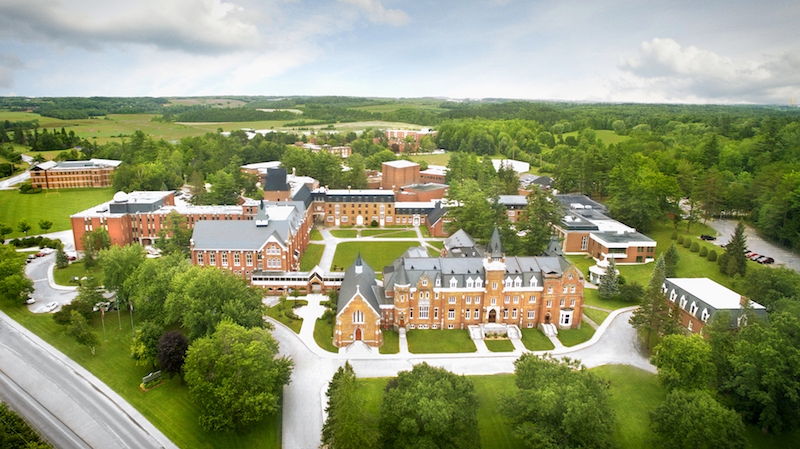 Our campus is known for its safe, welcoming and inclusive atmosphere no matter your background. Bishop's will provide you with an opportunity to set yourself apart and stand out. This means that when you complete your studies and go on to pursue a professional degree, graduate studies, or are ready to dive into your career, or whatever your next steps may be, you will be well equipped to become one of tomorrow's leaders. You will have the curiosity and confidence to confront the challenges facing our world coupled with the vitality to find solutions. We empower our students to deal with complexity, diversity and change. If you are looking for an educational experience that is unique, exceptional, personal and transformational, discover the power of PURPLE at www.ubishops.ca.
I'll sum this up by quoting one of our alumni who said, "If you want to attend university, pick one of the big schools. If you want to experience learning and life while attending university, pick Bishop's!" What more can I say? Be Curious. Be Purple. BU. #BleedPurple @UBishops
Dan Seneker is Director, Enrolment Management, Bishop's University, Sherbrooke, Quebec Canada