Singapore University of Technology and Design
The Singapore University of Technology and Design (SUTD) is one of the first universities in the world to incorporate the art and science of design and technology into a truly holistic interdisciplinary education and research experience that culminates in real-world design innovations. SUTD seeks to advance knowledge and nurture technically-grounded leaders and innovators to serve societal needs.

SUTD offers five areas of study – Architecture and Sustainable Design (ASD), Design and Artificial Intelligence (DAI), Engineering Product Development (EPD), Engineering Systems and Design (ESD), and Information Systems Technology and Design (ISTD) in undergraduate, masters and PhD studies.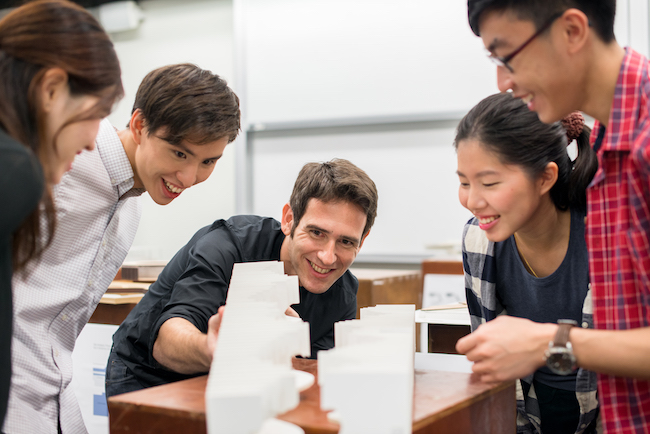 The world's top emerging engineering school*, SUTD's design-centric, interdisciplinary education empowers our students to transform lives with innovations that are DESIGNED FOR PEOPLE X POWERED BY TECH.
The undergraduate programme is distinguished by:
• A truly interdisciplinary education focused on designing human-centric solutions.
• A signature hands-on, collaborative learning experience and opportunities to work on over 20 different real-world design projects that will be reflected in your graduation transcript.
• Digital competency for all undergraduates – from Computational Thinking, to Artificial Intelligence, Data Science and Machine Learning, incorporated across all levels and disciplines.
• 100% of students get to do research, go on at least 1 internship and enjoy overseas opportunities.
• Dedicated time to pursue your interests – two afternoons a week are set aside for our students to discover their passions, whether it's ballroom dancing or boxing, jamming or coding.
• Making a difference even before graduation - A strong start-up and design culture sees students creating solutions tackling pressing challenges the world is facing, from mental health to climate change.
Imagine what an SUTD education will do for you. Join the next generation of design innovators.
*Source: 'The global state of the art in engineering education', a study commissioned by the Massachusetts Institute of Technology (MIT)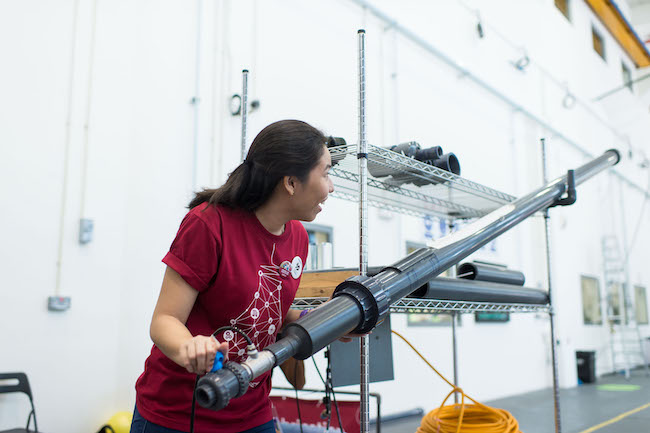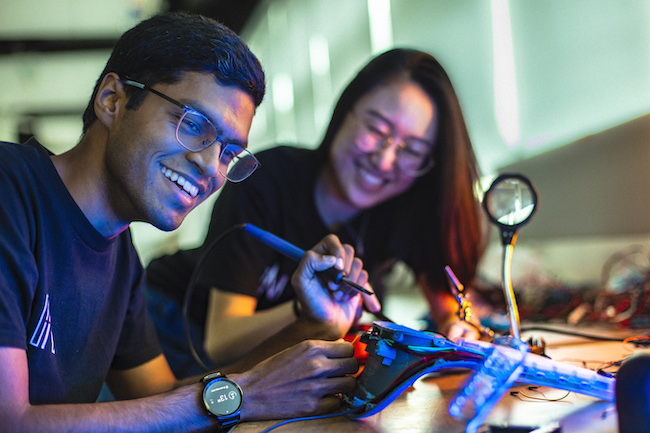 Design according to SUTD:

Connect with us:
On social media
Chat with our student ambassadors
Join our mailing list and be the first to get updates and invites to our events
Take a virtual campus tour
Contact our Admissions team: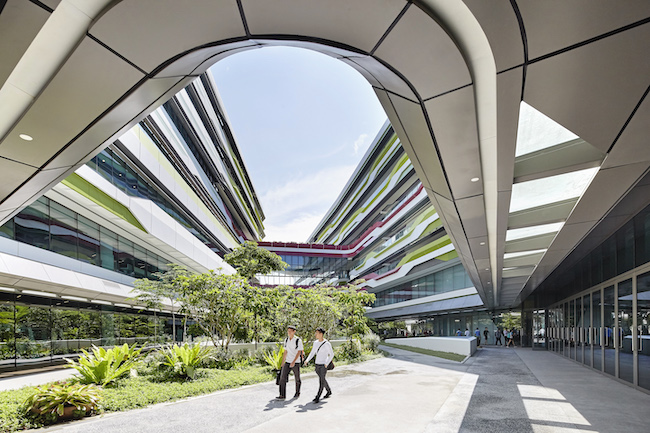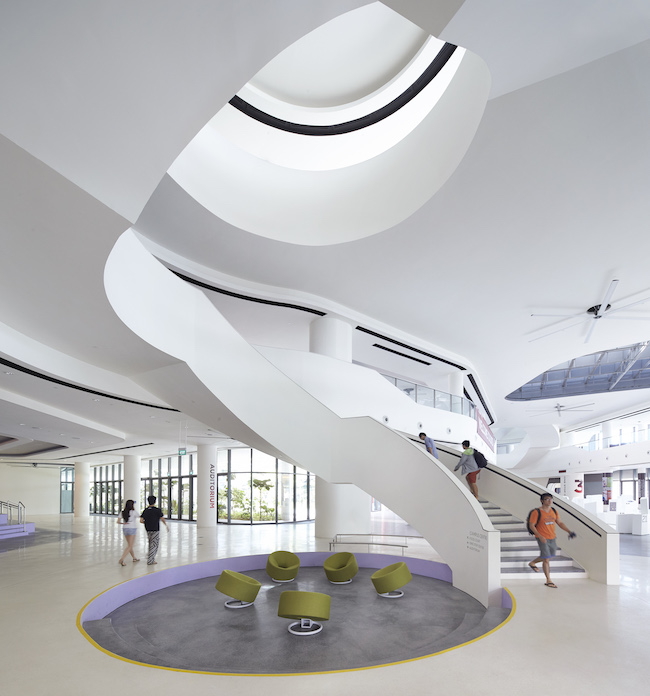 Campus images: Hufton+Crow