Temple University, Japan Campus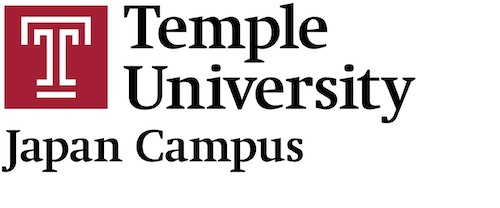 100% English Speaking Campus
100% American Degree
100% Tokyo
Temple University, Japan Campus (TUJ) is the oldest and largest foreign university in Japan. Founded in 1982, TUJ is officially recognized as a Foreign University, Japan Campus by Japan's Ministry of Education, Culture, Sports, Science and Technology and offers American bachelor's, master's and doctoral degrees in Tokyo.
An American Education
TUJ is an international campus of one of the United States' largest research universities, Temple University in Philadelphia. Like Main Campus, TUJ is accredited by the Middle States Commission on Higher Education. Students at the Japan campus receive the same credits, degrees and transcripts as students at Main Campus. All classes at TUJ are taught in English and no Japanese proficiency is required.
Majors*
International Business Studies / Japanese Language / Asian Studies / Communication Studies / International Affairs / Art / Psychological Studies / Economics / Political Science / General Studies Computer Science (2+2 Program B.A./B.S., Minor, Fundamentals of Programming Certificate)
*Temple University Main Campus offers bachelor's degree programs in 173 areas

Studying in Japan
TUJ offers the unique opportunity to receive an American university education in Tokyo. Japan is among the world's most influential economies and is a gateway to Asia. TUJ students study towards their college degree in English while immersing themselves in the culture, language and history of Japan outside the classroom.
International Campus
Students from around the world come to TUJ for its unique mix of academic rigor, central Tokyo location and Japanese cultural immersion. 57 nationalities are represented in the student body. TUJ is able to sponsor Japanese student visas for its international students.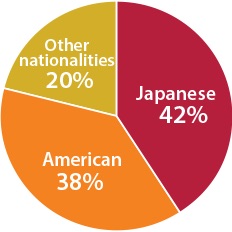 (As of Spring 2020)
Career Development
With assistance from the Career Development Office, TUJ students have gone on to careers with some of the world's leading corporations, non-profits, and governments, or have started their own businesses.
Transfer credits based on IB subject and grade
Students who complete any IB courses may be awarded transfer credits based on the course subject and grade as determined by the Admissions Office.
Filmed in Fall 2020
Social media links:
Facebook https://www.facebook.com/templeunivjapan
Instagram https://www.instagram.com/templeunivjapan
Twitter https://twitter.com/templeunivjapan
TikTok https://tiktok.com/@templeunivjapan
YouTube https://www.youtube.com/user/tujcomm
LinkedIn https://www.linkedin.com/school/templeunivjapan/
Temple University, Japan Campus (TUJ)

Admissions Counselling Office
1-14-29 Taishido, Setagaya-ku, Tokyo 154-0004, Japan
E-mail: ac@tuj.temple.edu
Tel: +81-3-5441-9800
Hours: Weekdays 9:00-17:30 (Japan Time)