Universidad Carlos III de Madrid (UC3M)
Universidad Carlos III de Madrid (UC3M) is an innovative public university. From the outset, UC3M´s mission has been to contribute to the improvement of society through teaching of the highest quality and cutting-edge research in line with rigorous international guidelines.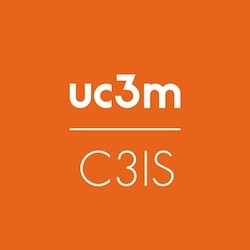 UC3M is also known for its leadership in internationalization, with 72% of degrees taught in English or bilingual. UC3M leads Spanish universities in attracting students by international mobility according to a report published by CRUE (Conference of Spanish Universities Rectors).
UC3M is certified with AACSB in Finance & Accounting and Business Administration and with EUR-ACE in Engineering degrees. With a 92% employability rate of its students and it is ranked 35th on the QS Ranking 50 under 50. UC3M is ranked as number 1 of the top 10 Spanish universities for its academic reputation among company CEOs and for its student/faculty ratio.
In 2015, Carlos III International School (C3IS) was created with the purpose of driving the international initiatives of the university community, promoting special programs for international students and facilitating the organization of educational activities related to languages and Spanish culture and culture of other countries, as well as current international issues.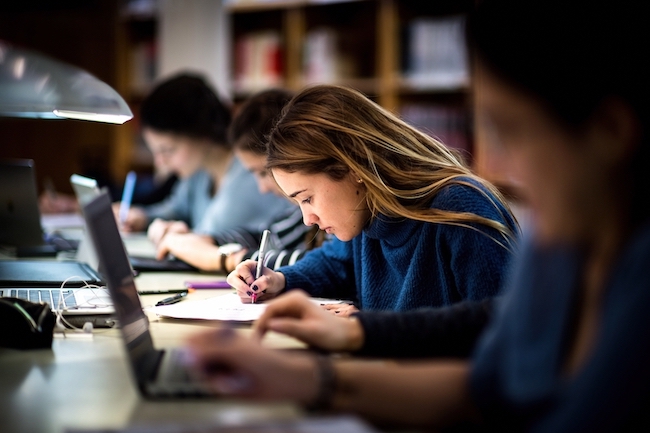 The C3IS guides and accompanies international students in achieving their academic objectives and prepare them to contribute to create a better world in the era of globalized knowledge and intercultural exchanges.
One of the most outstanding programs of C3IS is the International Foundation Program (IFP), whose main objective is to prepare international students to access a Bachelor's degree at Universidad Carlos III de Madrid without passing an entrance national exam. They will be able to acquire the basics knowledge of Spanish culture and language, as well as the specific required knowledge of the Bachelor's degree they wish to study in the future at UC3M.
In 2022 we have decided to move forward proposing new experiences and projects for our international students. As the Director of our International School, Professor Álvaro Escribano, states:
'I am sure that by now we all know the great value of studying abroad, not only for the personal growth it involves, but also for the value given to this experience by labor market, where more and more companies are looking for workers with intercultural experiences who understand what it means to work in a globalized world.'
For this reason, at C3IS, we have decided to extend our IFP Program, including a GAP YEAR and offering our students the opportunity to live unforgettable experiences in one of the best Spanish universities, such as UC3M, with specialized guidance and accompaniment in their training. It is aimed at students with a double profile:
a) International students who wish to join the Spanish university system while acquiring training that will enable them to take a Bachelor's Degree the following year.
b) International students who wish to take a gap year abroad to study in a university in Spain and acquire, in addition to academic training, professional and personal skills that will provide them with experiential learning.
Social media:
Instagram: c3ischool
Facebook: c3ischool
Linktree: C3IS
Contact:
for any other institution: comunicacion.c3is@uc3m.esif
for students: students.c3is@uc3m.es