4 reasons why the IB Diploma Programme at Uplands is the ideal preparation for university and beyond
Posted on 15th Jan 2020 in School News, Diploma Programme, Malaysia Tweet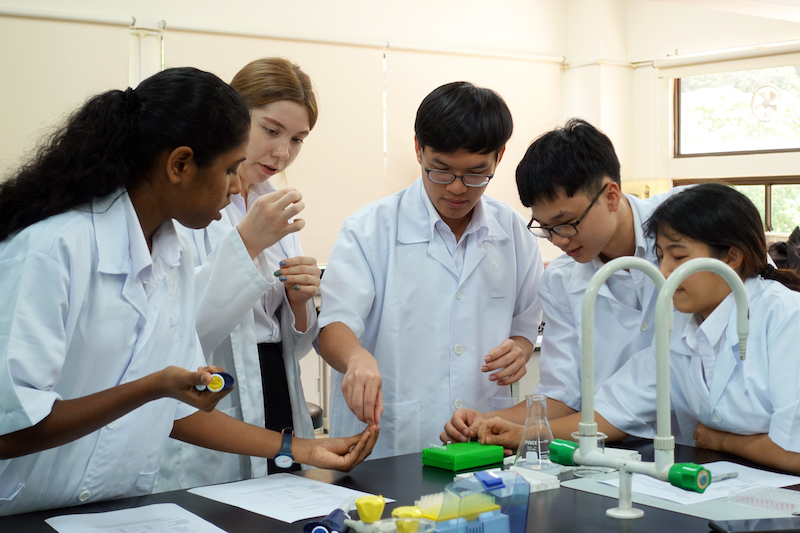 1. Increased academic opportunity
Research shows that Diploma Programme (DP) graduates are much more likely to be enrolled at top higher education institutions than entrants holding other qualifications. (www.ibo.org/research) Uplands students consistently achieve results well above the international average and matriculate at their universities of choice around the world
2. Breadth and depth of learning
In the DP you choose courses from six subject groups to study over the two-year programme. At Uplands we offer 25 subjects at both standard and higher level. Our students enjoy an 8:1 student-teacher ratio. In addition, the Extended Essay (EE) requires independent research through an in-depth study and Theory of Knowledge (TOK) lessons encourage you to make connections between subjects
3. More than just results
Through Creativity, Action and Service (CAS) you learn outside the classroom and develop emotionally and ethically as well as intellectually. At Uplands we are particularly proud of our tradition of service as we strive to embody our motto Respect for Self. Respect for Others
4. Graduates are globally-minded critical thinkers
Language acquisition classes encourage an international mindset, key for increasingly globalised societies. We are proud to call students from 43 different nationalities Uplanders. Each year nearly 10% of our students earn not just the IB Diploma, but the Bilingual Diploma. In addition, all DP subjects are designed to teach you to analyse and evaluate issues, generate ideas, and consider a wide variety of perspectives.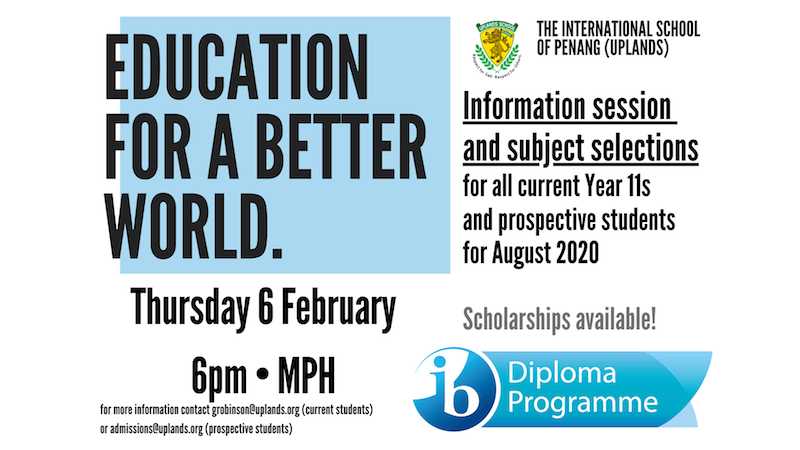 Please join Uplands for the IB DP Information Session on February, 6, 2020 at 6pm to learn more. We expect all students who plan to begin the IB DP in August 2020 to attend.
Kindly contact grobinson@uplands.org (current Year 11 students) or admissions@uplands.org (prospective students) for more information.
Geneva Robinson
IB Diploma Programme Coordinator
Source: 10 Reasons why the IB Diploma Programme is ideal preparation for university (IBO, 2014)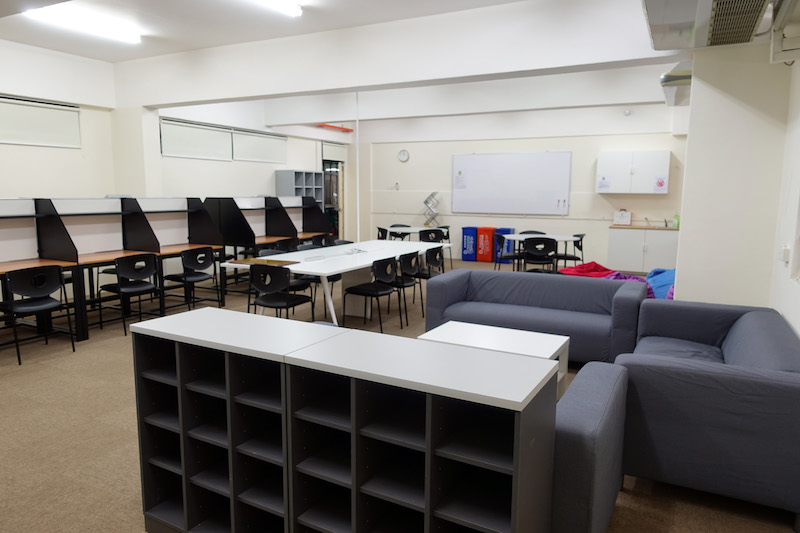 Uplands' newly renovated IB DP Common Room. This collaborative learning space was designed by Uplands IB DP students. This demonstrates Uplands commitment to continuing to develop the facilities to enhance the learning experience for our students.