​Atlanta International School student wins Congressional App Challenge
Posted on 28th Feb 2022 in School News, United States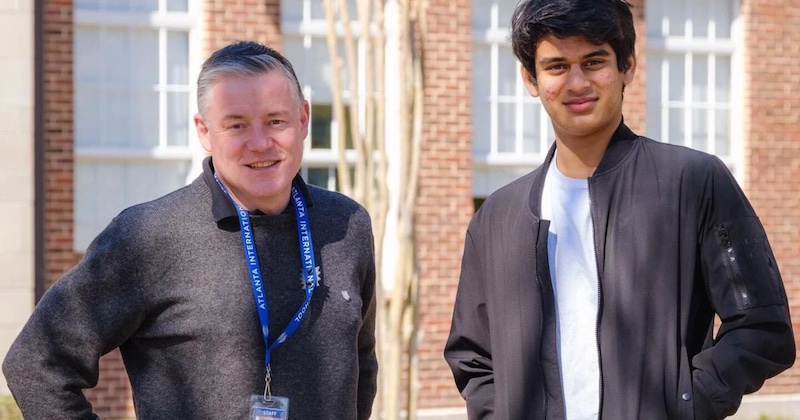 Every year members of the U.S. House of Representatives host district-wide Congressional App Challenges for middle school and high school students. Atlanta International School student, Asanshay Gupta '23, is Georgia's Fifth District overall winner this year.
Asanshay developed the Oxygen Planner App to help hospitals and frontline workers plan oxygen demand during the Covid-19 Pandemic. This App has now been used by over 973 hospitals in over 74 countries.
Asanshay was inspired to develop this App due to a ventilator shortage around the world during the pandemic and the rise in High Flow Oxygen Therapy, something he first learned about at Allied Medical, while participating in Atlanta International School's STEAM internship program.
He combined his passion for medicine and technology to work with experts and users, volunteering over 980 hours during 14 months to design it. When the Delta variant spiked, Asanshay adapted his App and released versions that allowed for in-depth planning of oxygen supply by medical facilities to prevent shortages.
Asanshay met with Nikema Williams, Congresswoman for Georgia's fifth district, Aaron Johnson, district director and members of their team. Winning students are invited to the #HouseofCode Capitol Hill Reception in Washington D.C. and winning apps may be put on display in the U.S. Capitol Building.