Broaden the horizon: From North to South
Posted on 18th Mar 2019 in School News, Germany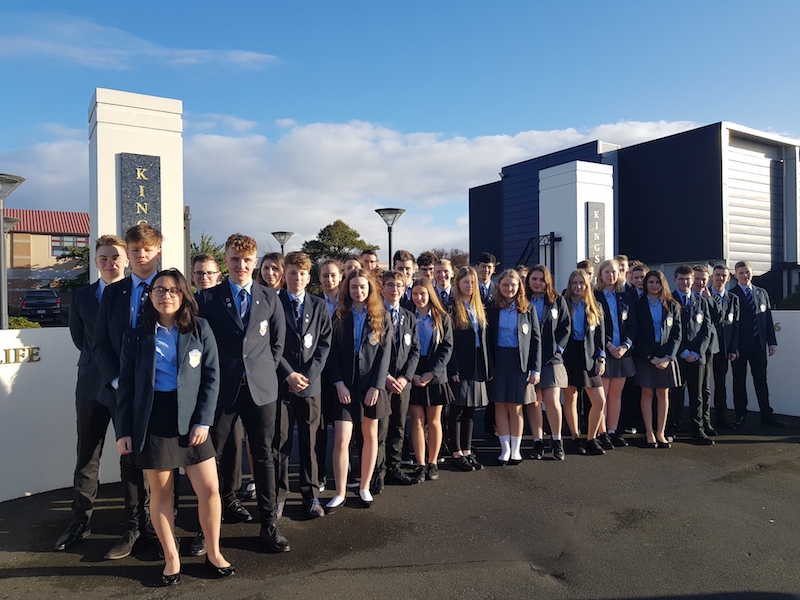 For 35 students of IB World School Leibniz Privatschule Elmshorn and Leibniz Privatschule Kaltenkirchen a dream has come true. They have been on a visit to the other side of the world to strengthen the partnership with Dunedin, New Zealand-based high schools King's and Queen's High.
Every year students from level 9 and 10 apply for this four-week experience. They visited the partner schools to gain insight into the culture and school life of their peers in New Zealand. Furthermore, they explored the country with its natural wonders and unique culture after their stay in Dunedin.
Some of the attending students are currently taking part in a preparing class for the IB Diploma Programme at Leibniz Privatschule Elmshorn in the metropolitan region of Hamburg, Germany.
They will start their first Diploma year in the coming semester as the second cohort of students striving for this highly recognized certificate at Leibniz. Their current trip to New Zealand will broaden their perspective in many ways – a good start into the Diploma Programme.
To learn more about IB at Leibniz Privatschule Elmshorn, please visit https://www.leibniz-privatschule.de/en/