Bromsgrove student wins 'Save Our Wildlife' award
Posted on 22nd Dec 2021 in School News, United Kingdom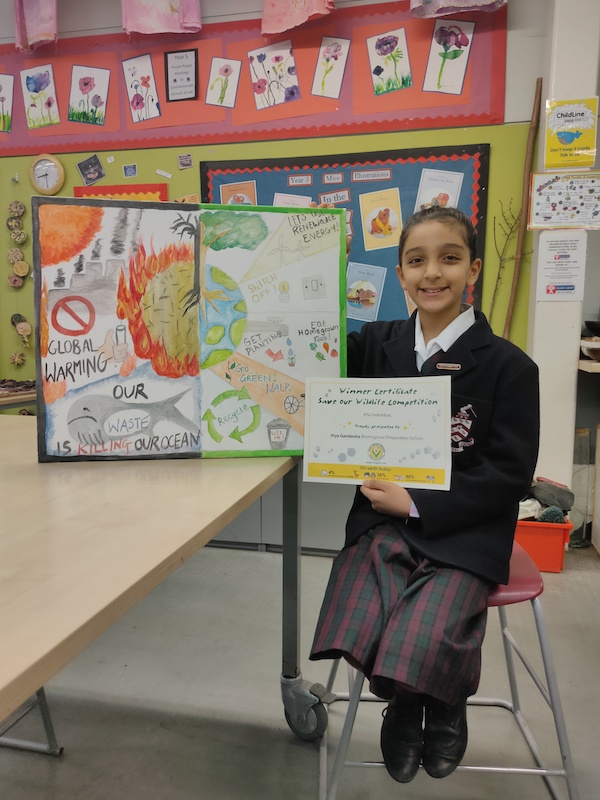 Bromsgrove Prep School student Riya has won a 'Save our Wildlife Competition'. This is a nationwide competition, so is an achievement to be proud of. The talented student's art work was exhibited on the YouTube 'veganorganic.net' show.
The artwork demonstrated the many reasons why as humans, we should be more conscious of what we do to help the environment; reduce, reuse, recycle and think of more renewable ways to live. Riya's artwork clearly demonstrated examples of what can be done to help.
A quote from the Vegan Organic Network's Event Organiser stated that; "We had some great entries, and I am pleased to announce that Riya has been selected as a winner in the Save our Wildlife Schools Competition and has won a gift voucher and a day for the school with Willow Artist Cherry Chung."
A fantastic job, well done Riya.