Congratulations to Anglo European School's IB class of 2021!
Posted on 29th Jul 2021 in School News, International Baccalaureate, Diploma Programme, Career-related Programme, United Kingdom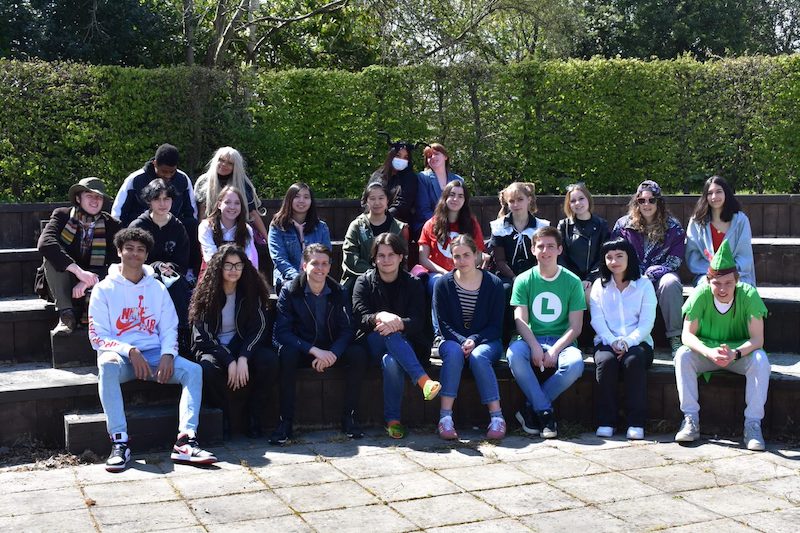 After a tough year of uncertainty and unusual pressures, the Anglo IB cohort of 2021 have achieved record-breaking results with a 100% pass rate. Our average Diploma points score is 36, which is 3 points above the global average. All of our IB Career-related (CP) Programme students have been awarded the Certificate.
More than a quarter of our Diploma candidates scored 40 points or more, and one student scored an incredible 44 points, which is truly outstanding. The IB issued allocations for Predicted Grades to help teachers to ensure that this year's results were in line with previous years, offering the school the chance to appeal the allocation, where we had evidence to justify the change. Staff worked extensively in March and April to appeal the allocations where necessary, and to ensure a thorough quality assurance process was in place to provide evidence-based final Predicted Grades in line with the IB Organisation guidelines. The IB then assessed coursework for every student for every subject to ensure grades would be valued by Higher Education Institutions worldwide.
Headteacher, David Barrs said, "This is a remarkable set of results which the entire community can be justly proud, not least the students themselves. Along with the broad, enriched education they have received they now represent a generation of young people who are very well-placed to help our communities, locally and globally, to build back better after the challenges we have all faced over the last year or so. I wish them all every success."
Susannah Porsz, IB Curriculum Manager said, "I could not be prouder of this cohort of students. The non-exam route poses particular challenges for students with the cancellation of examinations yet a need for evidence, and they did extremely well in March and April, despite having just come out of lockdown. Some elements of the Diploma were externally assessed as usual and the fact that all coursework has been marked by IB examiners only strengthens these results and makes them all the more impressive. The IB worked hard with schools, universities and Ofqual to ensure that these results would compare globally and locally with previous years, despite the unusual circumstances, and to ensure parity between the non-examination and the examination routes. We are elated with the outcomes that reflect the hard work of our students throughout the past two years."
Mrs Gee, Headteacher concluded, "This is a truly world-class set of results and our IB students should be incredibly proud of their achievements in an unprecedented, challenging year. These results are reflective of their incredible resilience and determination to succeed, achieve their academic potential and reach some very impressive destinations including those who will take up their Russell Group and Oxbridge University offers. We're grateful to the relentless support of our IB Leadership Team and our outstanding teachers, whose expertise and dedicated support both in school and remotely, during lockdown, has been hugely appreciated."