Creative Arts at Uplands Primary
Posted on 7th Apr 2022 in School News, Malaysia, Music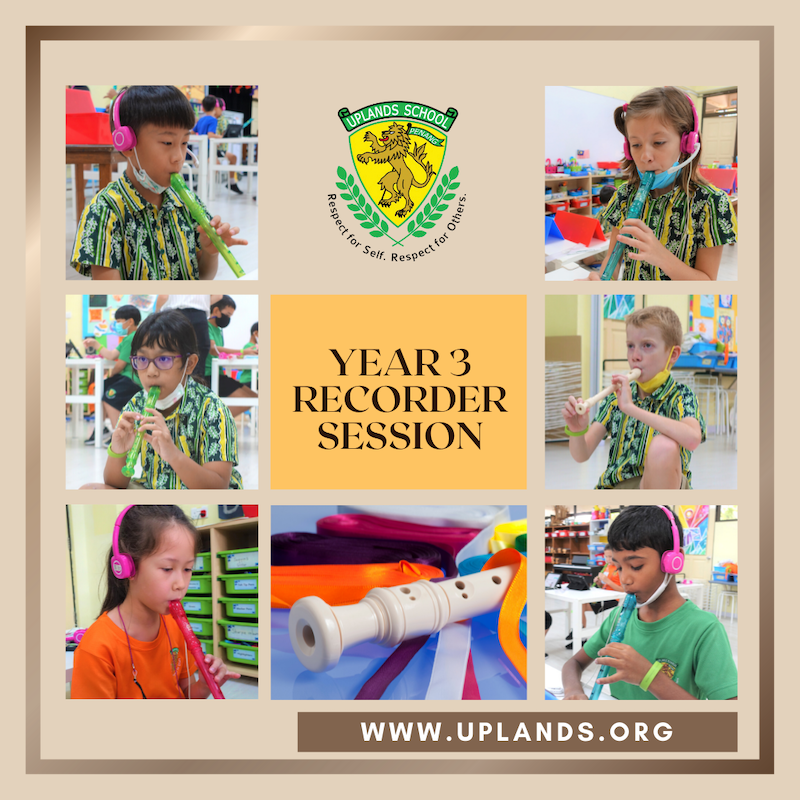 The Creative Arts, music, drama and visual arts are a very important part of the curriculum at Uplands Primary School.
Students of all ages have exposure to many types of instruments through their primary years at Uplands. Flutes, clarinets, ukuleles and saxophones are among just some of the instruments that the primary students have the opportunity to explore.
The school's Primary Creative Arts teacher has a strong passion for music and shares her love of the subject with her Year 3 students. The class are currently learning to play the recorder using technology to enhance their learning. For some students, it is their first chance to play a musical instrument and provides a brilliant opportunity to ignite the passion for music which is in all of us.
Uplands Primary believe in the Creative Arts and the important role that it plays in the holistic education that is offered to its primary students.