Fairview International School in proactive moves to prevent the spread of the Wuhan coronavirus
Posted on 30th Jan 2020 in School News, Malaysia Tweet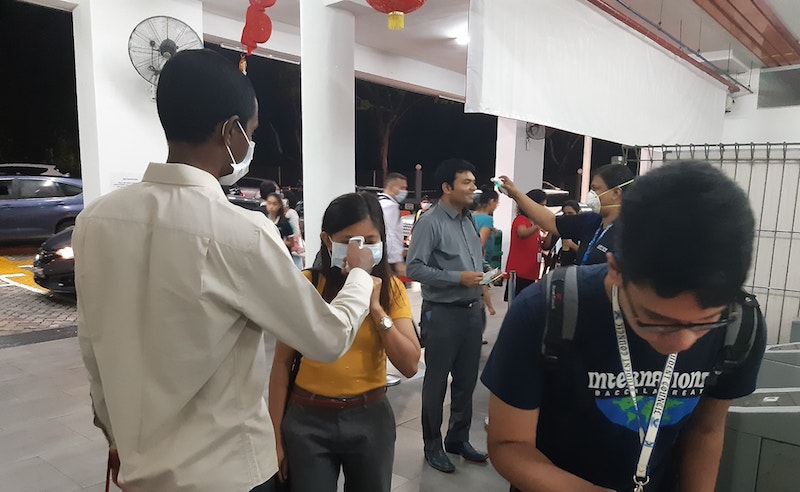 Fairview International School, the IB World School in Malaysia, has come up with a zero tolerancy plan to help prevent the spread of the Wuhan Coronavirus.
"We have students from more than 60 nationalities here and everyone has the right to learn in a safe environment. We have a duty to be proactive and safeguard our community.," said its principal Dr Vincent Chian. Among the preventive measures introduced by the school are daily temperature screenings of everyone entering the school premise including guests, students and teachers.
The introduction of health masks inside the school premises, hourly cleansing of the vital areas in the school such as the canteen and common rooms, literature on how to keep safe within the school premise and constant communication to the Fairview community on its social media platform are some of the measures already taken ahead of any formal guidelines from the Ministry of Education. Every member of the community must fill in a declaration form indicating if they are symptomatic or have travelled to the affected regions.
A medical team is also on standby at the school to immediately isolate any visitors to the school who are identified to have Corona Virus symptoms like a runny nose, cough or sore throat.
"I don't think we are going overboard. We know very little about the Wuhan Coronavirus, whether it is infectious at the asymptomatic stages or any of its long term effects.
"Prevention is our best defence and even though it inconveniences many, I am glad my parents have really come together to support us here at Fairview in this," said Dr Chian who trained as a medical doctor at the University of Manchester and IMU.