Fairview International School's learning journey to Cambodia
Posted on 29th Jul 2019 in School News, Malaysia, Cambodia Tweet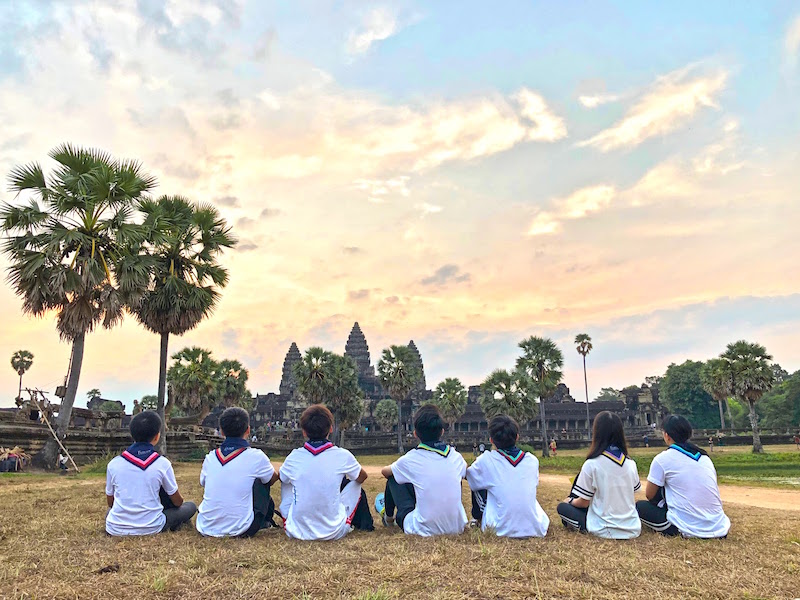 Cindy Leong, graphic designer at Fairview International School in Malaysia, experiences some learning outside the classroom...
Studying outdoors, brought a new meaning to me when I joined 82 number of Fairview International School students on a learning journey to Cambodia. Did you know that the US Dollar is prevalently used in the city? Even at the supermarket, the US Dollar was used.
Now, I understand what learning outside of the classroom means. Prior to my visit, the materials which I had read, had convinced me that the RIEL, was the only currency one could use on the streets of Siem Riep.
Experiencing, learning outdoors with the children was fun. We even paid in US Dollars (US$37) to visit the fabulous Angkor Wat and the surrounding temples.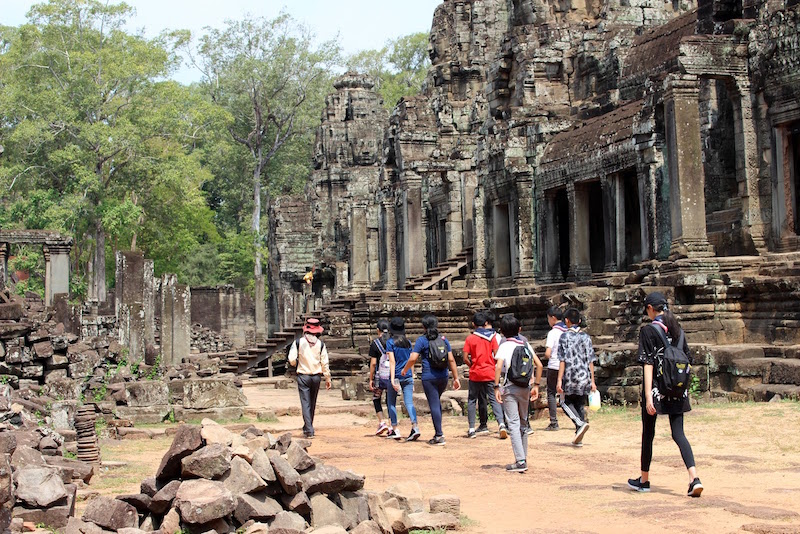 Being close to Vietnam, I had wrongly assumed that the people would be familiar with the French language. Being on the ground though, made me realise that Mandarin was the language en vogue. The people there could speak and understand English fluently.
And, Cambodia had all the amenities which a modern Southeast Asian country has today. They had JustGrab (taxi/car ride), GrabBike(1seater), GrabTukTuk (2seater), GrabRemorque (4seaters), and usage of credit cards was prevalent.
Together we learned so many details about Cambodia, which differs from what we see on TV or read in magazines. This is a booming country and the people are always on the move forward.