Fairview students to benefit from playing Steinway pianos
Posted on 21st May 2019 in School News, Malaysia, Music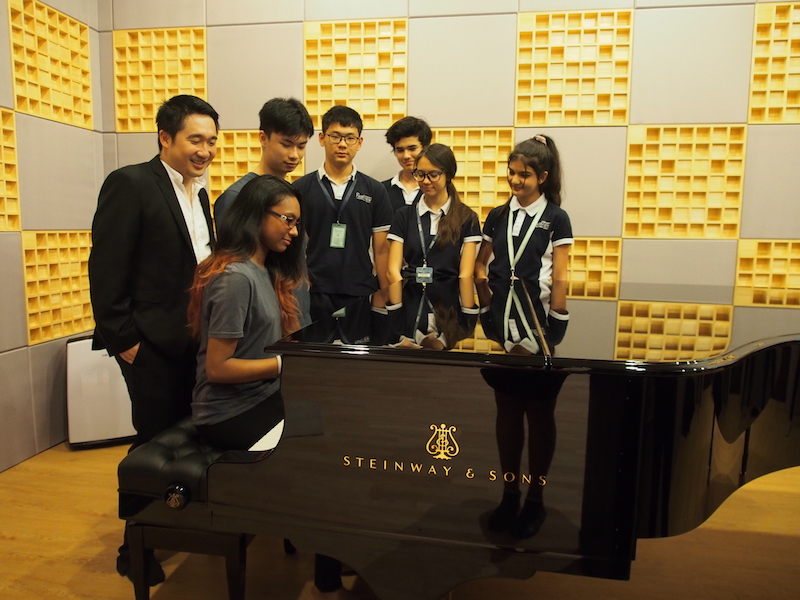 Fairview International School, Kuala Lumpur, has received two Steinway & Sons piano costing more than RM1.5 million.
A delighted principal of Fairview, Dr. Vincent Chian, said that the school aims to set up an All-Steinway School in order to allow students to experience and familiarise themselves with the prestigous piano brand.
"We firmly believe that playing a musical instrument helps greatly in a child's brain development, which is why as a school we have decided to make this investment," said Dr. Chian.
Research has suggested that the link may be driven by high-level cognitive-processing skills that are necessary for both subjects (music and mathematics), such as executive functions, which allow individuals to adjust to changing task demands.
Executive functions are known to be a strong predictor of academic achievement, even more so than general intelligence. Playing a musical instrument recruits these functions through, for example, constantly adjusting your motor movements to changing tempos and key signatures.
Meanwhile, commenting on the two Steinway Pianos, Dr. Chian said that the two pianos which arrived are known as the Model D and Model B. The pianos are often referred to as the "the perfect piano".