Felsted School named among the best in the country for International Baccalaureate study
Posted on 13th Dec 2022 in School News, International Baccalaureate, United Kingdom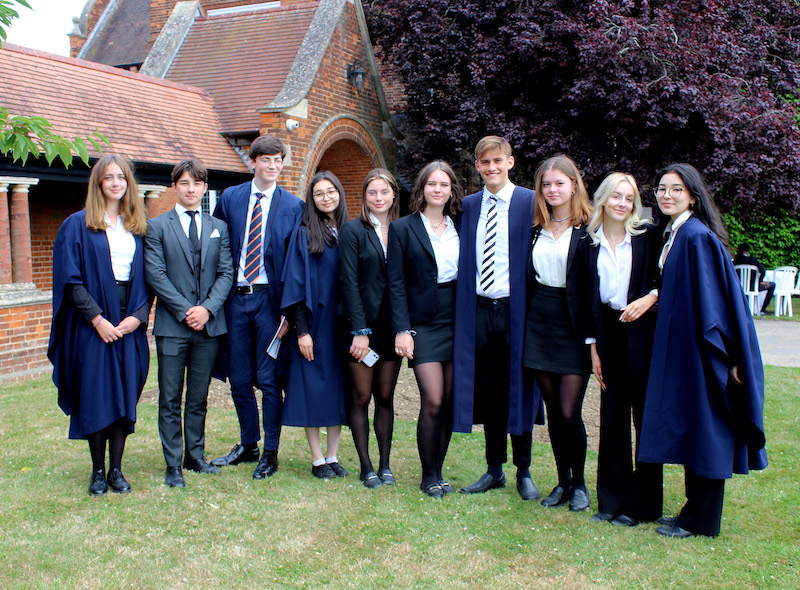 Exceptionally high marks scored by students who took the International Baccalaureate (IB) exam at Felsted in 2022 have caused the school to be listed in the top 30 in the country for study of the demanding global qualification.
IB-School.eu and Best-Schools.co.uk have recognised Felsted, an independent co-educational boarding and day school in north Essex, as one of the UK's most successful places to take the IB in the first year of public examinations since the pandemic.
In 2022, every Felsted upper sixth former who chose to take the IB as an alternative to A levels passed this challenging qualification, for which candidates are examined in 6 academic subjects and also required to undertake an extended essay and a module in critical thinking, alongside engaging in activities in the local community.
Felsted's IB candidates' average point score was an impressive 36 out of a possible 45 total marks and represented the school's best ever IB results since the school introduced the qualification in 2009. With 20% of Felsted IB candidates achieving a world-class score of 40 points or above, including Titus Zangemeister, a boarder whose home is in Germany, who achieved an impressive 44 out of a possible 45 points.
Chris Townsend, Felsted's Head, said: "This is an excellent set of results from a superb group of students. Similar to the last two years, this year's students have coped remarkably well after being disrupted by factors beyond their control and the class of 2022 can be extremely proud of the hard work that they have put in to achieve these exceptional results. We wish them every success as they move on to their next stage of education or into the workplace."
With an emphasis on Creativity, Activity and Service (CAS), the IB encourages students to appreciate the need for a healthy balance of physical as well as mental activity.
"IB pupils must take on service projects as part of the programme, including working with charities both locally and abroad, and volunteering with the community," remarked Karen Woodhouse, Director of IB at Felsted. "This service element chimes with Felsted's core ethos of equipping every student to go out into the world and make a positive difference."
For more information about IB or A level courses and boarding at Felsted School, please come along to our Sixth Form Open Morning on 13th May, visit https://www.felsted.org/admissions/open-mornings to register your interest.