Full STEAM ahead for Atlanta International School Interns
Posted on 15th Nov 2023 in School News, United States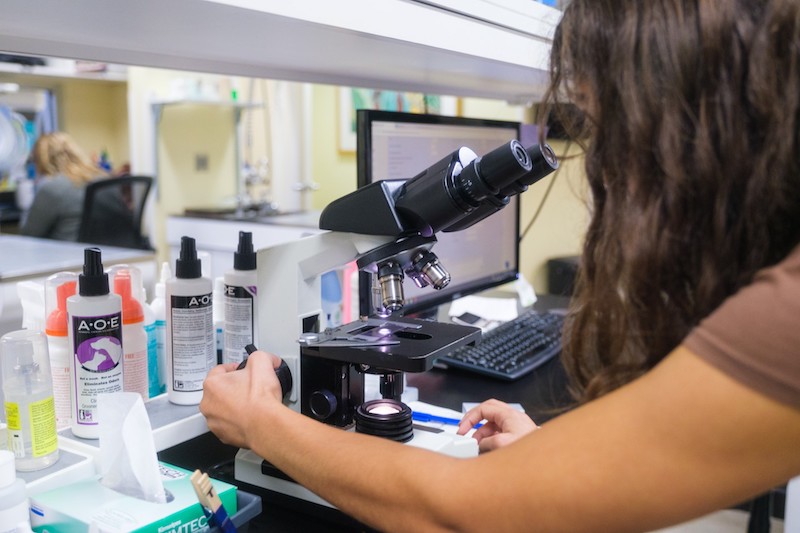 At Atlanta International School, experiential learning is of paramount importance as students prepare now for the future world of work.
That's why many of our high schoolers join in the STEAM (Science, Technology, Engineering, Arts and Math) Internship program, which offers a chance to gain experience at local companies often making a global impact.
Fantastic partnerships between the school and the 31 community organizations, professionals and businesses that host students have led to significant growth in the two-week program, which bridges the conceptual and the practical, especially for those pursuing STEAM-certified diplomas.
''In traditional schools, most things are taught in silos. At AIS, we believe that teaching individual skills is not enough. Only the application of a mix of skills leads to real innovation," says Dr. Marsha Maxwell, Head of Technology & Innovation at AIS.
This year, more than 70 AIS students interned at host organizations representing a range of sectors including scientific research, museum curation, graphic design and print, higher education and medicine.
Building on this success, the school intends to grow the program into new sectors beyond the STEAM fields, inspiring every student in grades 10 and 11 to complete an internship.
Younger students are getting into the act as well: This summer, six ninth-grade students participated in internships, compared to just one during the prior year. We expect to see participation grow in this age group, and we invite Atlanta companies with opportunities available to reach out for placements.
What does this look like, and how is it helping students gain career readiness? See a few examples of how AIS students contributed to local organizations this year below:
Yaëlle, rising Grade 11, completed her internship at Breast Health and Wellness Center. Yaëlle shadowed Dr. April Spencer during biopsies and visits with her patients.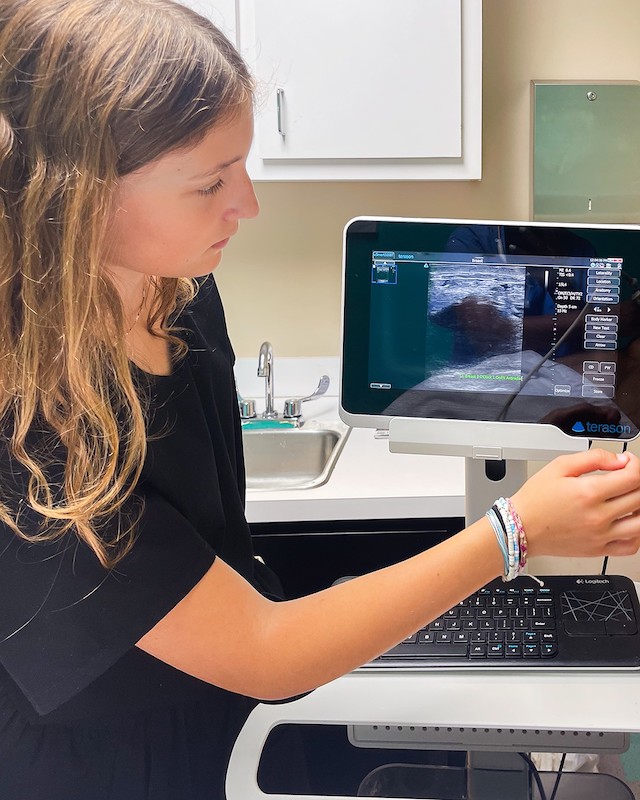 "I came in here with no knowledge of what breast cancer is and other breast health issues. Now, I'm coming out of this much more knowledgeable. I've gained so much knowledge from the workplace and the medical field!"
Milena, rising Grade 12, is finishing her internship with Georgia Tech. Her role is to help with the different experiments as a lab assistant.
"I'm planning on maybe majoring in Biology, so I wanted to learn about working in a lab setting." We are certain that her time with GA Tech has been immensely valuable in her decision making, especially as she enters her senior year at AIS in the fall.
Isabella, Grade 11, is working at The Center for Global Health and Innovation previously known as Georgia Bio. Isabella works on organizing and cataloging donations of science equipment to provide underserved educators in need of educational materials and supplies.
"The first thing I've learned is that teachers can make something out of anything. I just didn't realize how much creativity there is in coming up with a science curriculum!"
See more about our internship program here.