Grade 6 Students Create Comic Strips Inspired by Arab Artist
Posted on 8th Mar 2021 in School News, United Arab Emirates Tweet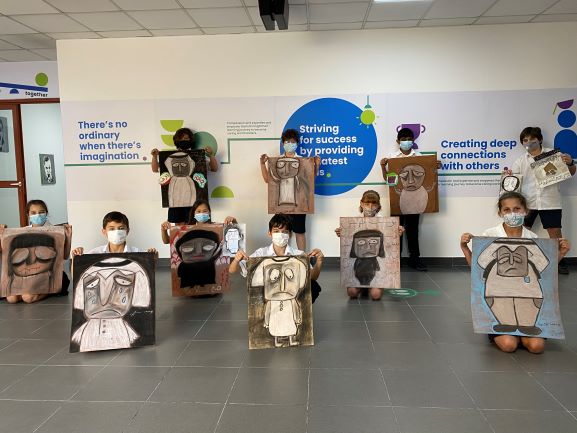 Taking inspiration from Lena Mehrej's work, Grade 6 students at Greenfield International School have been examining and analysing the beauty of comic strips in the Arab world, as part of their Interdisciplinary unit, combining Art and Arabic. Dr Mehrej, was raised in Lebanon. In recent years her work has been featured nationally and internationally in publications around the world.
Mehrej together with five Lebanese artists created Samandal, a magazine published in Beirut in Arabic and French. The magazines have raised the profile of comic strip art in the Middle East gaining international recognition. In an attempt to illustrate their understanding of her style and technique, the students created their own individual comic strip style drawings after translating the traditional Arabic tale 'Tree of Life', by Kamel Kilani which were later amalgamated into a professional comic strip book. In doing so, the students had to carefully consider characters, setting and plot while incorporating the Arabic language and words. The students also used a variety of media ranging from charcoal, mono printing and pen and ink to create their dynamic illustrations. In the final book which will be displayed in one of the large foyers of the school, the drama of the pages creates an exciting visual sensation that will hopefully capture the attention of onlookers.
By engaging in this activity the Grade 6 students learned much about visual storytelling in its widest sense, and how it can be used to develop an exciting and personal visual vocabulary. Illustrative drawing helped them to develop confidence in their skills and making marks, using a variety of exciting dry and wet media, rapidly enabling them to make immediate selective decisions.
Feeling justifiably proud of our students' artwork, I decided to write an email to the critically acclaimed artist and within a short space of time, she replied with this message:
Thank you for writing and sending me all these wonderful works! I am so honoured and impressed by the work they did! WOW! I am sending you all a thank note I made specially for you and your class.
Many greetings,
Lena.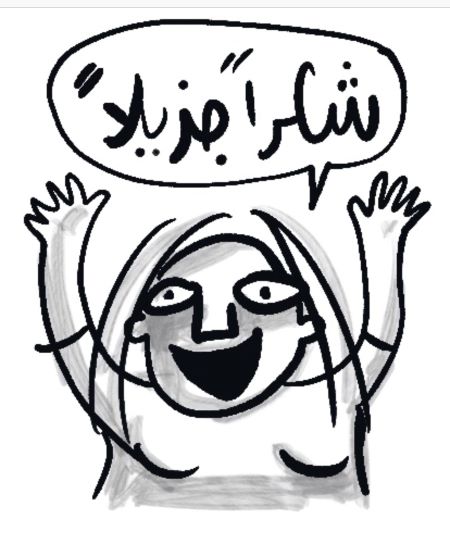 Such a compliment and her bespoke illustration made especially for Greenfield International school reflects her generosity and her acknowledgment of the talent of students at our school.
Ms Vasavi Koka,
Art Teacher at GIS