Impington Village College announces candidacy to offer International Baccalaureate Middle Years Programme
Posted on 21st Jun 2021 in School News, International Baccalaureate, Middle Years Programme, United Kingdom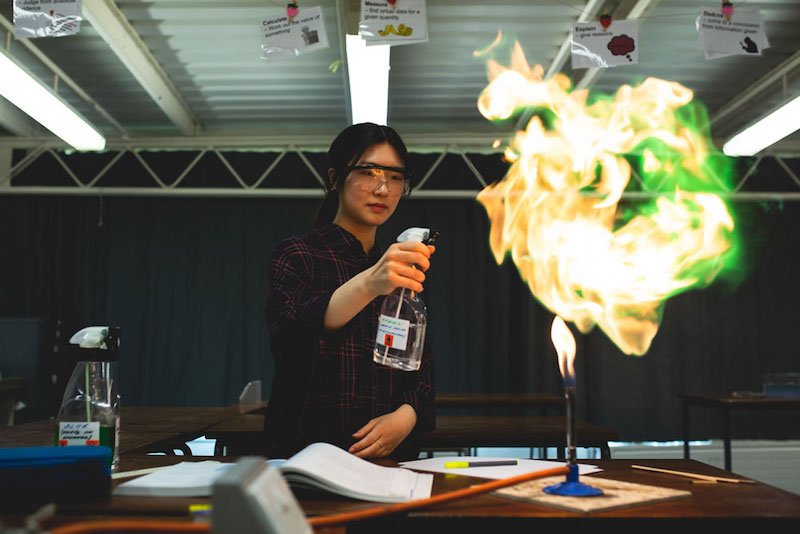 Impington Village College has been confirmed as a candidate school by the International Baccalaureate (IB) to offer its Middle Years Programme (MYP) to students from this September; making it the first state school in the UK to offer the MYP, Diploma Programme (DP) and Career-related Programme (CP).
The MYP's curriculum framework comprises eight subject groups, which emphasise intellectual challenge and foster the development of skills for communication, intercultural understanding and global engagement. A recent comparative analysis of the MYP and GCSEs finds the two qualifications to be comparable in terms of the level and range of skills assessed, and that the MYP places slightly more emphasis on depth than GCSEs.
Students in Years 7, 8 and 9 at the College will follow the MYP before completing their GCSEs in Years 10 and 11.
Johanna Sale, Vice Principal at Impington Village College, said: "The IB makes us who we are and we are delighted to receive official confirmation from the IB of our status as an MYP candidate school, which will only strengthen our IB offering. We are looking forward to being able to commence teaching a programme that we know provides an excellent preparation for students undertaking their GCSEs before progressing to the DP and CP at our sixth form, Impington International College.
"For the last two years in a row, we have been crowned the UK's top state provider of the IB, as well as one of the top three UK comprehensive schools, by the Sunday Times Parent Power, and offering the MYP will further enhance the prestigious curriculum available to students."
In order to achieve authorisation from the IB, the College is required to undertake a trial of teaching the MYP for a minimum of one academic year, as well as undergoing rigorous evaluation by multiple, experienced IB educators before it can apply for authorisation from the IB's Director General.
Victoria Hearn, Principal, Impington Village College, said: "We have offered IB programmes for over 30 years and this demonstrates our confidence in them and how well they align with the values and ethos of the College. Our reputation for delivering exceptional outcomes results directly from the academic rigour encouraged by the IB programme. Furthermore, our status as an IB World School helps us to foster an environment where we can develop students who are well equipped for a changing world, which has been proven to be even more important after the global events of the past year. Encouraging international-mindedness in all of our students and promoting a sense of global responsibility is at the heart of what we do, and I'm truly excited to see where the next stage of our IB journey leads.
"I would like to share a heartfelt thank you to the staff involved for all their hard work to ensure we reached candidacy stage – it is a testament to your dedication, especially after a challenging year."