International Baccalaureate celebrates growth in UAE with 100th programme authorization​
Posted on 30th Jan 2020 in School News, United Arab Emirates, International Baccalaureate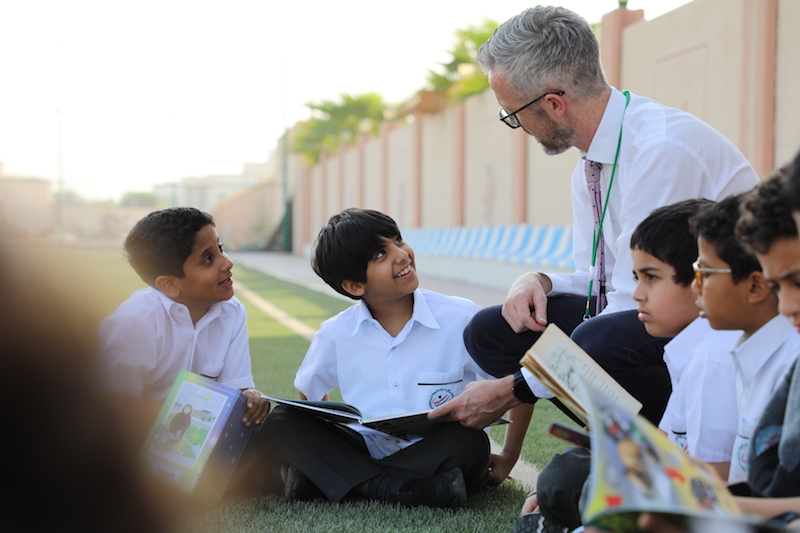 The International Baccalaureate (IB) is celebrating its 100th programme to be authorized in the United Arab Emirates (UAE) – the authorization of its Middle Years Programme (MYP) at Emirates National Schools' Ras Al Khaimah Campus.
The IB, which offers four educational programmes for students aged 3 – 19, has seen significant growth in the UAE over the past decade, with the number of IB World Schools tripling from 16 in 2009 to 48 in 2019.
The MYP, designed for 11 – 16 year olds, encourages students to make practical connections between their studies and the world. A highlight of the MYP has been the introduction of its award-winning eAssessment; an on-screen examination designed to enhance engagement and encourage critical thinking. Through the MYP and eAssessment, the IB aims to equip students with adaptable, future-ready skills, in line with the UAE's goal to develop a highly skilled and highly productive workforce, as outlined in its Economic Vision 2030.
Dina Khalaf, Development and Recognition Manager, UAE, at IB, said: "As the world continues to rapidly change, the need for an education that provides a lifelong advantage has never been more apparent – this makes it even more rewarding to see the IB's continued growth in the UAE and to reach the milestone of 100 programmes in the region. 2019 was a momentous year for the IB, marking 25 years of the MYP and the IB's first Global Conference to be held in the Middle East, and we look forward to continuing this success in 2020 and beyond."
Last year, the IB announced an MYP student innovators' grant in celebration of the MYP's 25th anniversary; creating an opportunity for students to build the skills they need to become the socially conscious leaders, innovators and entrepreneurs the world demands today. The announcement was made at the opening ceremony of the IB Global Conference, the IB's largest annual gathering of educators and innovators in the Africa, Europe and Middle East (AEM) region.
James Pastore, Campus Principal at Emirates National Schools' Ras Al Khaimah Campus, said: "Offering the MYP was a natural fit for our school as we already offer the Primary Years Programme (PYP) to students. But more importantly, there is a need for the IB's style of teaching and learning in our school as 95% plus are Emirati, and so we focus on teaching the future leaders of the UAE. The skills our students will develop, thanks to the MYP, will ensure they are ready to meet the challenges of our evolving world."
Emirates National Schools is a five-school educational organization with over 11,800 students at its campuses in Abu Dhabi, Al Ain, Mohamed Bin Zayed, Sharjah and Ras Al Khaimah – all of which are IB World Schools and offer one or more IB programmes. The Ras Al Khaimah Campus, established in 2015 is also a candidate for the Diploma Programme (DP).