International Baccalaureate extended essay students to benefit from a new online course
Posted on 9th Apr 2019 in Extended Essay, Diploma Programme, Online learning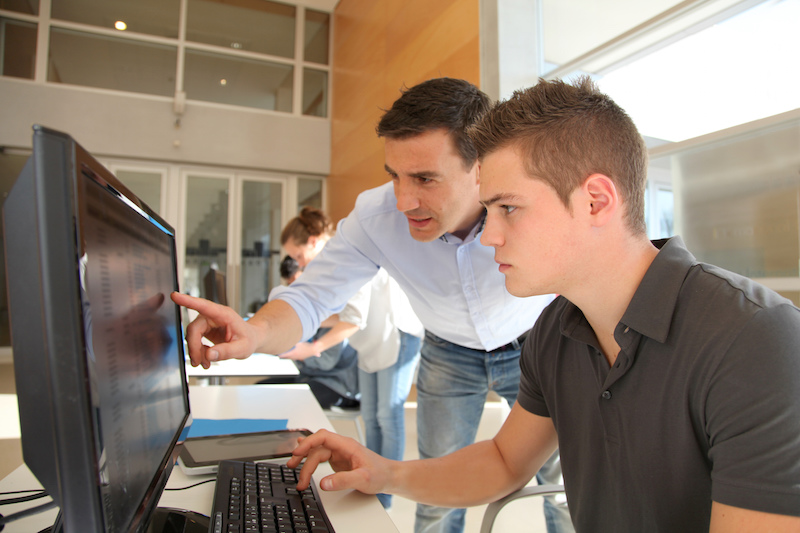 International Baccalaureate (IB) Diploma Programme (DP) students can now benefit from a free online course aiming to support learners writing their DP extended essay (EE).
The new course – The IB Extended Essay: Managing your Research Project – is an innovative collaboration between the University of Leeds, IB and Europe's leading online social learning platform, FutureLearn.
The two-week course supports students through all stages of writing their EE; from choosing a topic and framing a research question to structuring and writing the essay itself. Working for two hours each week, learners will improve their critical thinking and time management skills for the successful delivery of the EE.
Robin Julian, IB Curriculum Manager for the EE, said: "This user friendly, interesting online course not only provides students with well-considered guidance to help them with the planning, research and writing of their extended essays, it also frames the EE as important preparation for the transition to a university learning environment",
Nigel Smith, Managing Director of courses and learning at FutureLearn, said: "The EE is mandatory for all DP students and plays an important role in developing skills invaluable for further study and beyond.
"Finding sources, time and project management, critical thinking and writing effectively are all covered in the new course on FutureLearn, which provides an excellent grounding for IB students undertaking their research project. We're proud to be involved in such an innovative collaboration; something that offers real value to students at an important juncture in their academic lives".
Carol Elston, Head of Digital Education Service at the University of Leeds, said: "We are delighted to have worked with the IB to create a high-quality online course that will guide DP students through all the necessary steps for the successful completion of their EE".
About the IB
The International Baccalaureate (IB) celebrated its 50th anniversary in 2018. Pioneering a movement of international education in 1968, the non-profit foundation now offers four high quality and challenging educational programmes to students aged 3-19 years old. Through a unique curriculum with high academic standards, we champion critical thinking and a flexibility for learning by crossing disciplinary, cultural and national boundaries. The IB currently engages with more than 1.4 million students in over 4,786 schools across 153 countries.
About University of Leeds
The University of Leeds is one of the largest higher education institutions in the UK, with more than 38,000 students from more than 150 different countries, and a member of the Russell Group of research-intensive universities. The University plays a significant role in the Turing, Rosalind Franklin and Royce Institutes.
We are a top ten university for research and impact power in the UK, according to the 2014 Research Excellence Framework, and are in the top 100 of the QS World University Rankings 2019.
The University was awarded a Gold rating by the Government's Teaching Excellence Framework in 2017, recognising its 'consistently outstanding' teaching and learning provision. Twenty-six of our academics have been awarded National Teaching Fellowships – more than any other institution in England, Northern Ireland and Wales – reflecting the excellence of our teaching. www.leeds.ac.uk
FutureLearn is a leading online social learning platform formed in December 2012 by The Open University and is now the largest online learning platform in Europe with nine million people signed up worldwide. FutureLearn uses design, technology and partnerships to create enjoyable, credible and flexible online courses as well as undergraduate and postgraduate degrees that improve working lives. It partners with over a quarter of the world's top universities, as well as organisations such as Accenture, the British Council, CIPD, Raspberry Pi and Health Education England (HEE). It's also involved in government-backed initiatives to address skills gaps such as The Institute of Coding and the National Centre for Computing Education.