International School Brunei celebrates outstanding Year 13 IB results
Posted on 14th Jul 2021 in School News, Brunei, Diploma Programme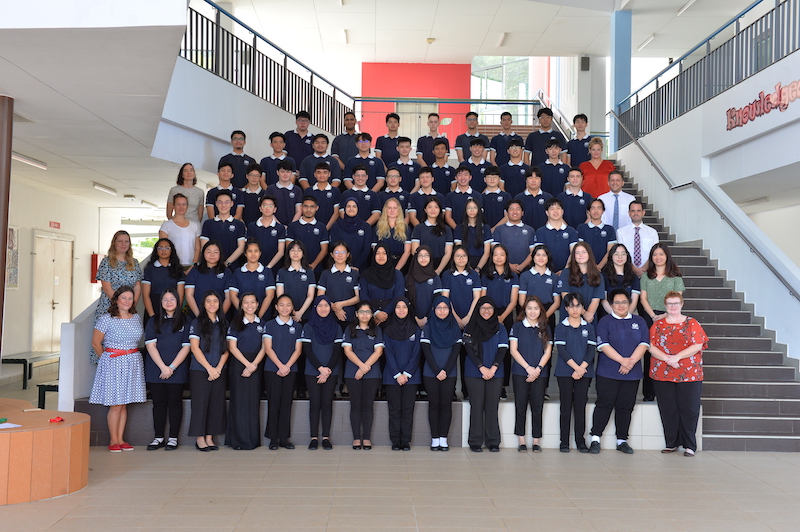 International School Brunei (ISB) is celebrating another year of outstanding success in the International Baccalaureate Diploma Programme (IBDP) examinations.
The 2021 cohort has exceeded expectations with students completing the full diploma scoring an average of 36 points (out of a total of 45) beating the worldwide average of 33 points.
Four students scored 43 points, 13 students scored forty or more points, and 27 students qualified for the ISB Board of Directors Gold, Silver and Bronze awards for achieving 37 points or more – making 2021 the most successful year in recent ISB history.
The Year 13 ISB graduates will now be heading off to continue their studies around the world, confident that the two-year IB programme has provided them with all the necessary tools to be successful at university and their future careers.
According to Mrs Laura Thomas, Executive Principal, "ISB has been offering the IB Diploma Programme since 2002. Most of our Year 12 to 13 students take the full IB Diploma whilst we offer additional routes to university.
Our dedicated Pre-U team recommend a suitable pathway and tailored courses based on individual student's needs, university entry requirements and future country destinations. We are very proud of our students and teachers for their outstanding success which is a culmination of their hard work, dedication, and resilience.
We congratulate all our students – those who grew up in ISB, those who joined in lower secondary, our Ministry of Education Scholarship boarding students and those new students who joined Year 12 recently after completing their GCE 'O' Levels. We are very proud of each and every one of you for your incredible success."
The IBDP (International Baccalaureate Diploma Programme) is aimed at students aged 16-19 and takes 2 years to complete. It is widely considered to be the premier pre-university course worldwide, having gained a reputation for its rigour and maintenance of high academic standards. It continues to gain popularity around the world, as it prepares students for the challenges of university and the workplace.