International School of Penang (Uplands) IB Diploma Programme Year 12 retreat to Gopeng
Posted on 12th Sep 2019 in School News, Malaysia, Diploma Programme Tweet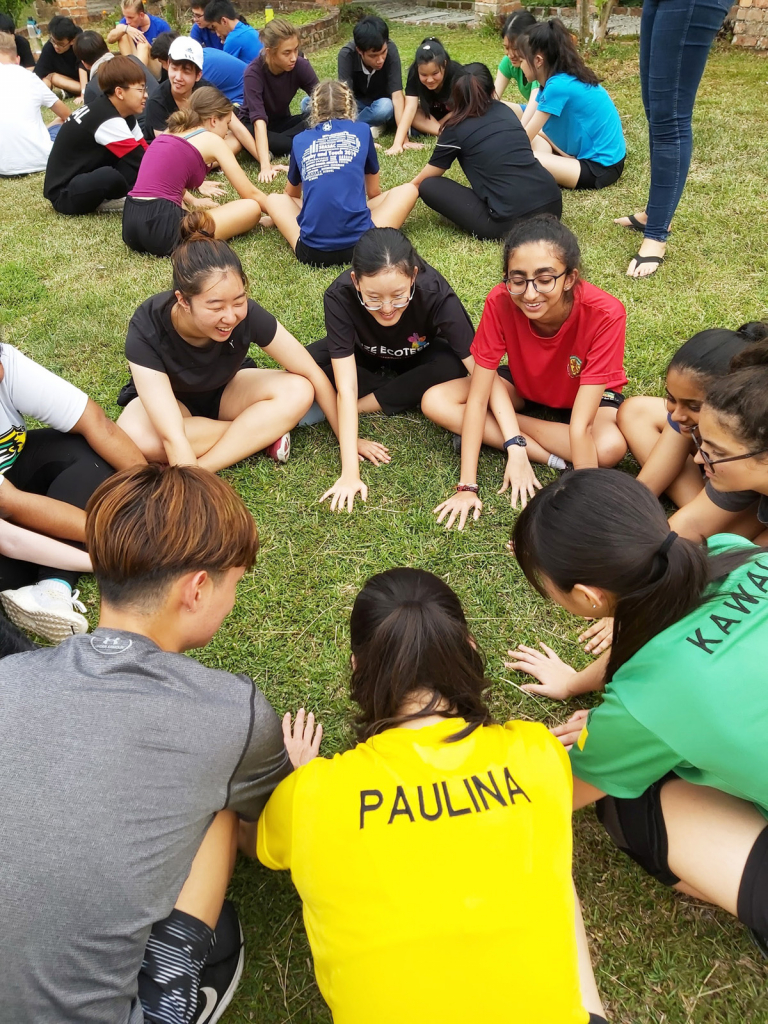 Each year, The International School of Penang (Uplands) IB Diploma Programme (DP) students begin their two years of inquiry-based conceptual learning with a retreat, designed to introduce the philosophy of the IB, the Learner Profile, Theory of Knowledge, and Creativity, Activity, and Service. The retreat also lays the foundation for the friendships that will carry the students through their time as DP students.
On 20th August, 54 Year 12s and 6 teachers set out on an adventurous and challenging three days of learning, collaborating, and relationship-building. In addition to providing an introduction to all things IB outside the walls of the classroom, students and teachers alike challenged themselves with adventure activities and team-building around Gopeng. The IBDP 2021 cohort is already proving to be an exceptional group of students who will, no doubt, find success in the IB Diploma Programme in the two years to come.
Geneva Robinson
IB Diploma Programme Coordinator
Student Reflection on the IBDP Year 12 Retreat - Xin 12K and Ryo 12S
We spent 3 days in Roots Resort in Gopeng at the beginning of the IB course to familiarise ourselves with the IB program. We did various activities that required us to use the IB learner profiles, which we were also introduced to, during the trip. For example, white water rafting was an activity that required some of us to be risk takers, as we had to step out of our comfort zone to be able to take part in the activity. The trip was set in a more rural place, not some 5 star hotel. It took us around 3 hours to get there from school, and luckily, the bus ride went smoothly. Although we were bombarded with mosquitoes, we fought through this tremendous challenge. The open-air bathrooms were certainly interesting and different to our typical bathrooms. There were also introductory sessions to explain some other IB necessities, such as Theory of Knowledge and CAS.
The activities we have done allowed us to learn and develop many important skills, such as communication and collaboration. We think that the white water rafting activity was the highlight of the trip, because for many, it was a new experience. It taught us how to be listeners and inquirers as we had to listen to instructions and for some, ask questions based on different situations. Collaboration was also a big part of the retreat. The mini-games and activities we did helped us to bond and get more comfortable to work with each other. This is essential as during the IB course, a lot of collaboration is required for success. Other than that, we also faced many challenges along the way. For some people, they found the TOK lessons challenging as it introduced them to a new way of thinking, while for others, it may have been the physical activities, like waterfall abseiling. Despite the challenges, we all managed to overcome them, and we learnt many things during the process. Thanks to the retreat, we became more familiar with the IB course. It was overall an enjoyable and educational experience for all of us, and we hope that this trip has allowed us to recharge ourselves for the upcoming years.