Meet the Head of Year 12 & 13 at The International School of Penang (Uplands)
Posted on 22nd Mar 2022 in School News, Malaysia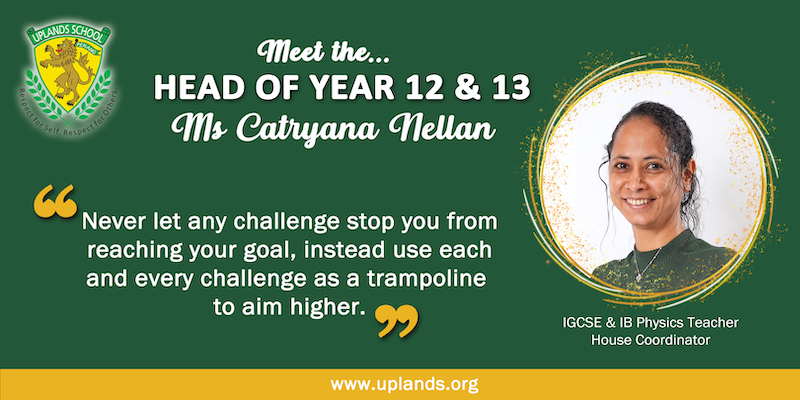 The International School of Penang (Uplands) is delighted to invite prospective families to meet Meet Ms Nellan, Head of Year 12 & 13, who has a crucial role in supporting the wellbeing and academic success of each individual student in Sixth form and helping them to flourish.
About Ms Nellan
Catryana is originally from Mauritius. She worked in Kuala Lumpur, as Head of Mathematics for 2 years before joining Uplands in 2017 as Head of Physics. She holds a BSc in Physics with Mathematics and a Master in Educational Leadership. She also holds a certificate in Careers Counseling and is currently Head of Year 12 and 13 at Uplands. She has taught both Mathematics and Physics at KS3, GCSE, O Levels, A levels, and IB Diploma and has taught in classrooms for more than 15 years.
Role at Uplands
Ms Nellan's role is to support the senior students in their last 2 years of secondary school. Providing opportunities for each student to become the best version of themselves is her main priority as Head of Year. Another major part of her role is to ensure the academic success of each student whilst taking into account their individual needs and ensuring they have the support they need to reach the next steps on their learning journey no matter the pathway they are embarking on.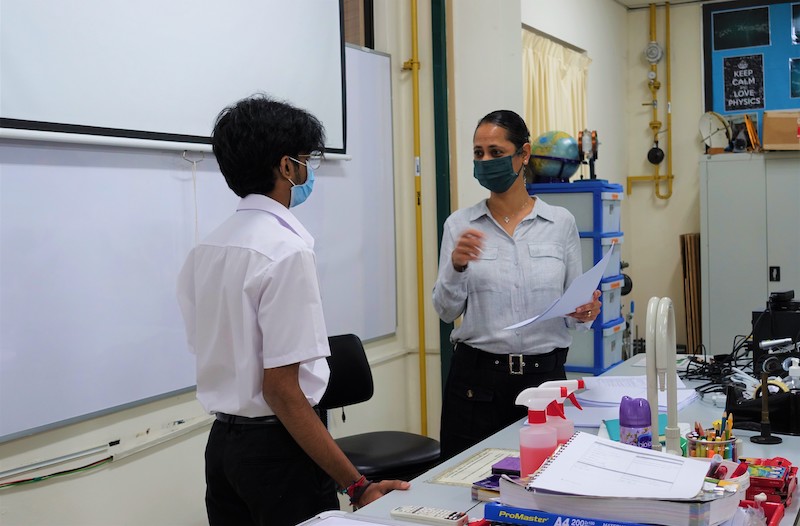 Wellbeing at Uplands
The wellbeing of Y12s & 13s is a crucial part of her role, and providing continuous support is definitely what helps ensure the success of each student. Uplands have a pastoral team as well as a learning support team that work together to ensure a common understanding of each student's strengths and areas for growth. This enables the school to help each student work on specific areas so they might be successful in all aspects of the High School program.
In Year 12 & Year 13, one of the school's strengths is that the IB Learner Profile Attributes and the school values are carefully incorporated into the PSHE Program (Personal Health Social Emotion), allowing students to appreciate, develop and exhibit the values and skills that help them to develop into successful young adults when they graduate.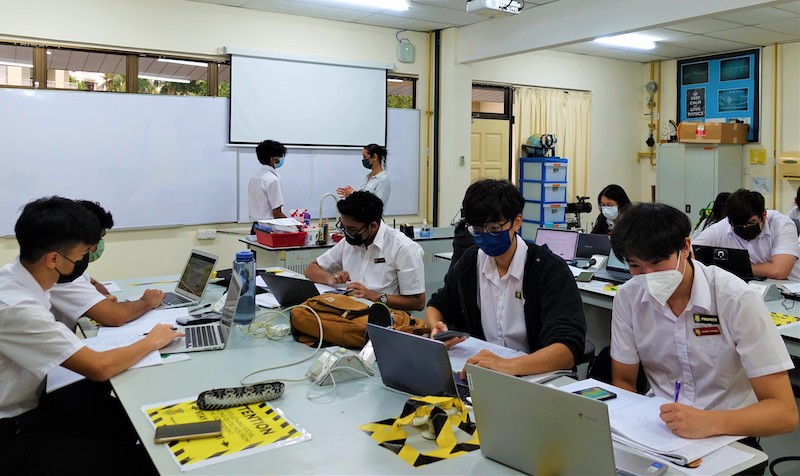 Uplands school motto, "Respect for Self. Respect for Others" is at the centre of the school's actions and Year 12 and 13 students are encouraged to self-advocate and learn to prioritise, communicate and most importantly learn to take care of their own wellbeing and not to be afraid to seek support when they are faced with difficulties or uncertainties.
Uplands are proud that the senior students graduate with a suite of skills that set them up as lifelong learners alongside the values, maturity and confidence they need to be valuable members of society.
Application to join Uplands School for August 2022 is now open. For more information, please visit www.uplands.org or contact the Admissions team at admissions@uplands.org to book for a personalised campus tour.