Rachel's MYP project inspired by city's homeless
Posted on 1st Oct 2019 in School News, Australia, Middle Years Programme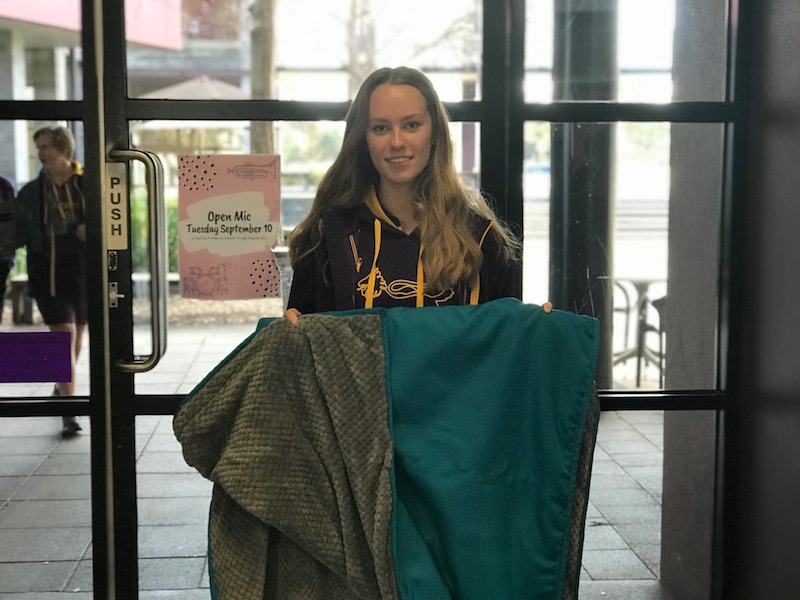 Rachel Thomson, Year 10 student at Wesley College, Glen Waverley, explains the inspiration behind her MYP Personal Project...
In the city recently, I saw a homeless woman in the cold and felt like there wasn't really a way I could help.
As part of our IB Middle Years Programme at Wesley College, we get to choose a topic we're passionate about and design a product around it for our Personal Project. I decided to base my project on homelessness, and realised there are many ways that we can help others.
In our day-to-day lives, we have the resources to protect ourselves from the environment, but homeless people don't. Hypothermia is a real issue so I designed a prototype blanket to keep a homeless person warm.
My blanket is made of weather-proof canvas, flannelette insulation and fleece, which is warm and actually wicks away sweat.
I wanted to donate it to a charity called 300 Blankets because they don't just hand out items and walk away, they build a relationship to really help homeless people. I knew it would be going straight to someone to use. I will be donating it during the school holidays and then I'm going to make more blankets!
I'm really happy I could make something that could help someone's life.