Stonyhurst College celebrates outstanding A Level & GCSE results
Posted on 6th Sep 2023 in School News, United Kingdom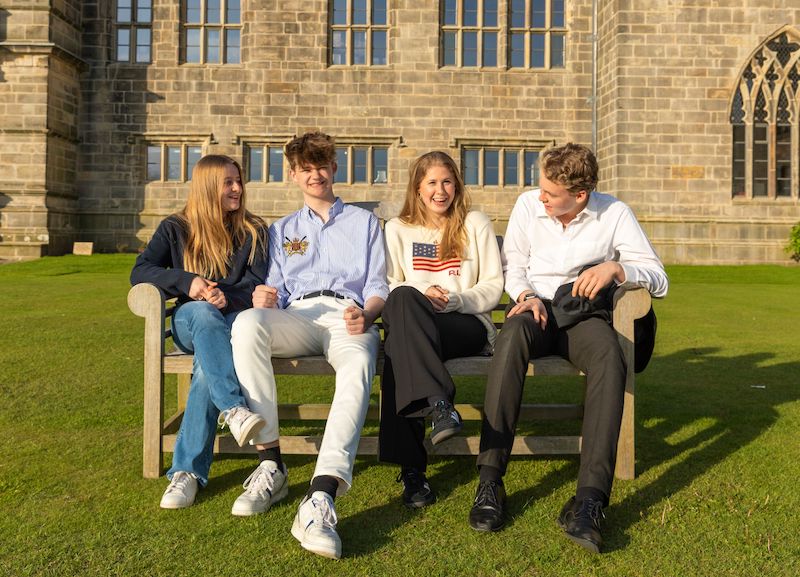 Congratulations to Stonyhurst's class of 2023 on their A Level and GCSE success.
A levels results
At A level, we are delighted that our results have continued to rise by all measures despite the national trend reported over the last week in the press.
Our A level results show a significant increase compared to 2022. Almost half of the grades achieved were A*-A which is a fantastic achievement. On top of our success at IB and CTEC, where all Sports results were Distinctions, we are so pleased with what this year group has achieved across all qualifications.
There are too many success stories in the cohort to mention everyone here. Stonyhurst recognises that Rhetoricians have contributed so much more during their time in the Ribble Valley than a set of grades could possibly represent. However, we cannot help but be proud of their achievements today. Hard work and teamwork have characterised this cohort. Everyone has supported each other to put in the hours demanded at A level and IB and to live out our ethos of 'Quant Je Puis', as much as I can, through hours spent in our beautiful libraries, in the labs and studios. We hope you are as proud as we are of all that you have achieved through hard work and perseverance.
University offers achieved have been truly extraordinary this year. Our 2023 Rhetoricians are taking up offers at the world's top universities. UK places are being taken up at most Russell Group universities including St Andrews, Durham, KCL, UCL, Exeter, Newcastle, Oxford, Manchester and Edinburgh and many others. We have pupils going to many different universities across Europe including Paris, Barcelona, Maastricht, Milan, Leuven, Heidelberg and Glion. We have five pupils going over to the US, taking up offers at UCLA, UC San Diego, Wesleyan, Le Moyne and Notre Dame. Most popular this year have been courses in Engineering, Medicine/Biomedical Science and Computer Science this year, but the list of degree courses is hugely diverse. One of our pupils has gained a place at the Guildhall in London to read Theatre Technology. We are also incredibly proud of our cohort of Stonyhurst pupils going on to exciting degree apprenticeships at BAE Systems, Rolls Royce and GE Aviation amongst others. We are very pleased with the increased popularity in degree apprenticeships here at Stonyhurst. We hope many of our 2023 alumni will return in due course to inspire future generations.
Alice McNeill, Senior Deputy Head, remarked: "What the Class of 2023 have achieved is remarkable. It is clear that they are going on to courses which are perfectly suited to their gifts and talents. The Higher Line, Academic, Pastoral, Exams and Careers Teams here have worked so hard to support this cohort, who have been exceptional. Their achievements are made even more remarkable when we remember that they have been at school during an internationally turbulent time."
Headmaster of Stonyhurst, John Browne, added: "I am struck by how much Stonyhurst pupils live out our Jesuit virtues and truly want to use their education to make a difference in the world rather than treading well-worn paths. We are so proud of each and every one of them."
GCSE results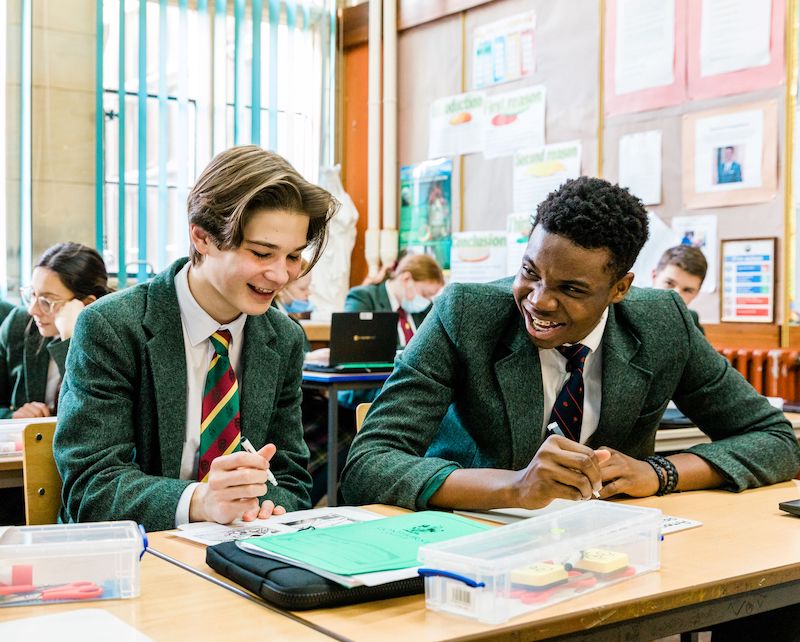 Stonyhurst is proud of this year's Syntax (Year 11) cohort, with some spectacular results reflected in its collective 100% pass rate.
Pupils have beaten predictions by significant margins, demonstrating further evidence of Stonyhurst's reputation for adding value through excellent teaching and learning. GCSE results have risen back to 2019 levels highlighting its commitment to excellence.
Claudia was this year's top achiever, receiving an incredible eleven 9s. 15% of grades were the very highest grade, grade 9, and 30% of grades were 9-8 which is a testament to the dedication, resilience, and academic excellence displayed by the school's exceptional young people. Outstanding results have been achieved across all subjects, but there was particular success in Modern and Classical Languages, the Sciences, Art and Geography. Standout performances were in English Language and Literature where the average grade was 7.5.
These exceptional GCSE results reinforce Stonyhurst's commitment to providing a world-class education that empowers pupils to be the best that they can be, shaping leaders of the future who carry a sense of purpose and a desire to make the world a better place.
Mr Browne, Headmaster of Stonyhurst, said: "Congratulations on these wonderful results. You should be very proud of what you have achieved. We cannot wait to see what you will go on to achieve in Higher Line. Remember all the lessons you have learnt about the value of hard work and determination, and this will serve you well in your Higher Line courses."
Stonyhurst are looking forward to welcoming this outstanding cohort plus the new Sixth-Form joiners into Higher Line as they start the next chapter in their Stonyhurst journey.
These results round off a very successful academic year for Stonyhurst following very strong A level and IB results and the school's earlier achievement in achieving excellence in all areas by the Independent School Inspectorate.