Taunton School invites youngsters who are passionate and committed learners to apply for a Sixth-Form scholarship
Posted on 15th Oct 2021 in School News, Scholarships, United Kingdom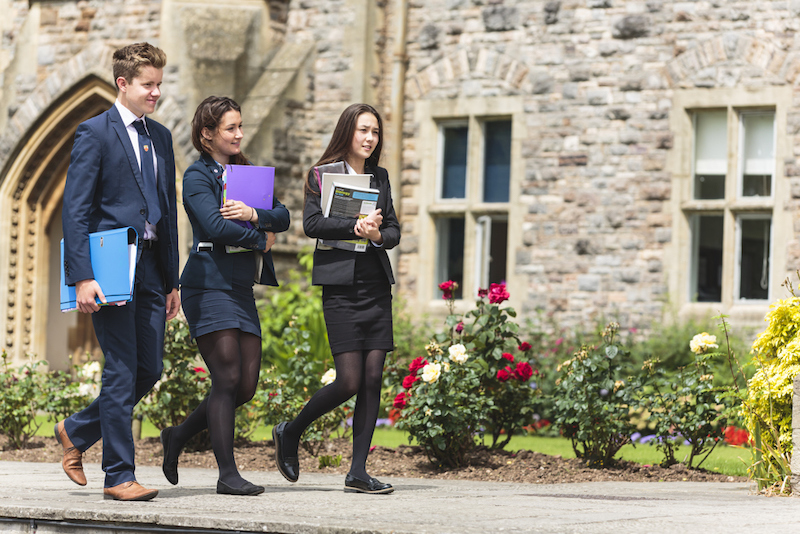 Successful applicants will enjoy up to 40 per cent reduction in tuition fees. The deadline is November 5, 2021. Pupils from any school may apply.
Headmaster Lee Glaser said: "We know there are many students out there who would thrive in our Sixth Form with its excellent opportunities, its wraparound support and pastoral care."
Taunton School's Sixth Form scholarships recognise academic, artistic, musical, sporting and all-round excellence in pupils currently in the last year of GCSEs. They enable committed students who are dedicated to learning to benefit from a first-class education.
"We are looking for students who are passionate about learning and have a desire to discover so much more about themselves," said Mr Glaser.
Additional financial support may be available via the school's assisted places scheme.
As well as the prestige of being a Scholar at Taunton School, the Scholars' Programme offers enrichment and extension to the curriculum in weekly sessions, including talks by external speakers such as scientist Professor Robert Winston and England cricket coach Marcus Trescothick, and in-depth presentations by peers on a wide variety of topics.
Please visit https://www.tauntonschool.co.uk/scholarships-and-a... for more detailed information or contact registrar@tauntonschool.co.uk
The deadline for applications is November 5, 2021.