Uplands offers scholarships for students to join IB Diploma Programme
Posted on 16th Oct 2019 in School News, Malaysia, Diploma Programme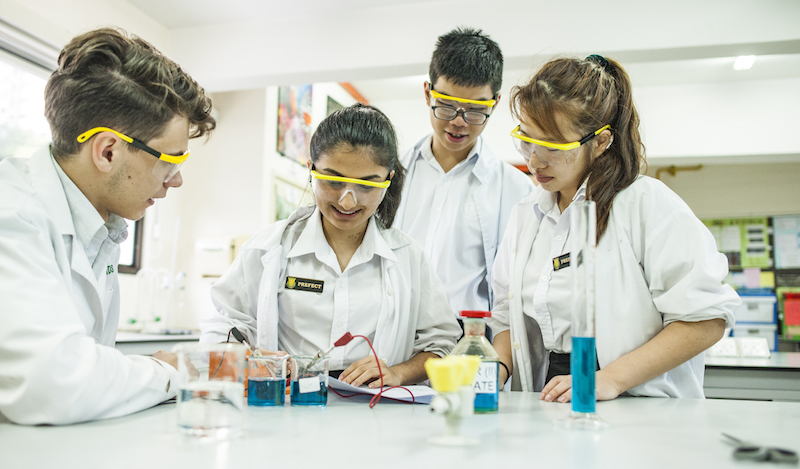 If you are committed to personal excellence and creating a better world within a globally-minded community, The International School of Penang (Uplands) could be for the perfect school for you.
Uplands is currently offering scholarships for up to two students to join its renowned International Baccalaureate (IB) Diploma Programme (16-19 year-olds).
According to IB Deputy General Dr Siva Kumari, "The IB is a 4.0 education in a 1.0 world. The IB prepares the students to be the creators of the algorithm rather than the consumers of the algorithm, so not be subjects without thinking."
Here at Uplands, we are committed to educating students who recognize that the world is changing very quickly and want to be ready for it.
Uplands' IB Diploma Programme (DP) aims to do more than other curriculum to develop successful, knowledgeable and caring young people. It is an academically challenging and balanced programme of education designed to prepare students aged 16 to 19 for success at university and life beyond.
The curriculum is made up of six subject groups: studies in language and literature; language acquisition; individuals and societies; sciences; mathematics; and the arts. In addition to the six subjects, the DP aims to broaden students' educational experience and challenge them to apply their knowledge and skills through Theory of Knowledge, in which students reflect on the nature of knowledge and on how we know what we claim to know; The extended essay, which is an independent, self-directed piece of research, culminating in a 4,000-word paper; and Creativity, Activity, Service, in which students complete experiences and projects related to those three strands.
Application for Uplands' IBDP scholarship can be made by prospective or current Uplands' students who can demonstrate the following criteria:
● How they characterise the school's values and the IB Learner Profile
● An understanding of the nature of the IB Diploma Programme and how they will be able to meet the different elements of the program
● A well-rounded portfolio of excellence across all subjects
● A particular passion and interest that they wish to pursue at Uplands.
● A commitment to serving their community.
● How an Uplands education can make a difference to their life and their community
Scholarship may cover up to 100% tuition costs. Students will commence in January of 2020, midway through the first year of the programme.
For more information and application materials, please visit our website www.uplands.org/school/uplands/ib-scholarships-bursaries or contact admissions@uplands.org or Ms Geneva Robinson, DP Coordinator, grobinson@uplands.org. Shortlisted candidates will be invited to interviews and assessments by 6 December 2019. Scholarship recipients will be notified by 11 December 2019.
Apply today to join Uplands' outstanding International Baccalaureate (IB) Diploma Programme, your gateway to success in a global world.