Virtual talk about Primary at The International School of Penang (Uplands)
Posted on 22nd Jul 2021 in School News, Malaysia Tweet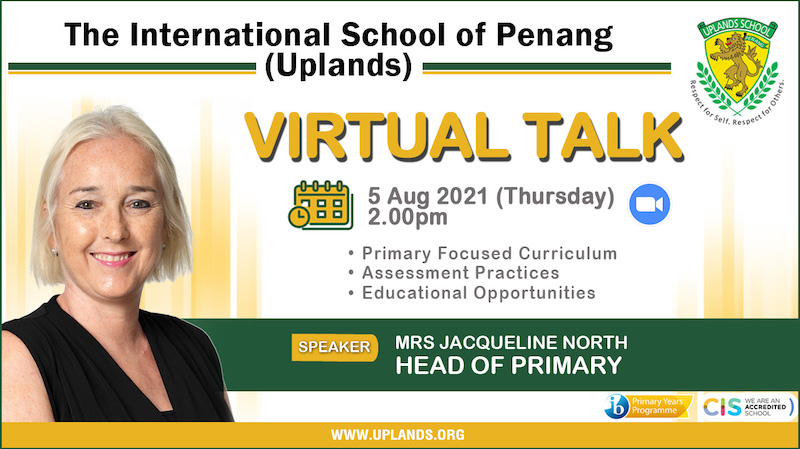 The International School of Penang (Uplands) invite parents of primary-aged children to come and listen to our Head of Primary, Jacqueline North, talk about our wonderful school on the 5th August.
Jacqueline will discuss our future focussed curriculum and assessment practices, as well as the extra opportunities that an Uplands education can provide your child. Mrs North is also available to answer any questions you may have during the virtual talk or is available to talk to you personally via an individual appointment time at a later date.
The International School of Penang (Uplands) is a not-for-profit school with a rich 65-year history of providing exceptional educational opportunities for its students. We have a new fee structure that makes Uplands Primary an even more appealing proposition for parents seeking a world-class education for their children at an appealing and affordable tuition fee.
Register now at: https://www.uplands.org/en/forms/event-registratio...