Jumeira Baccalaureate School teaches Character Education
Posted on 26th Feb 2021 in School News, United Arab Emirates Tweet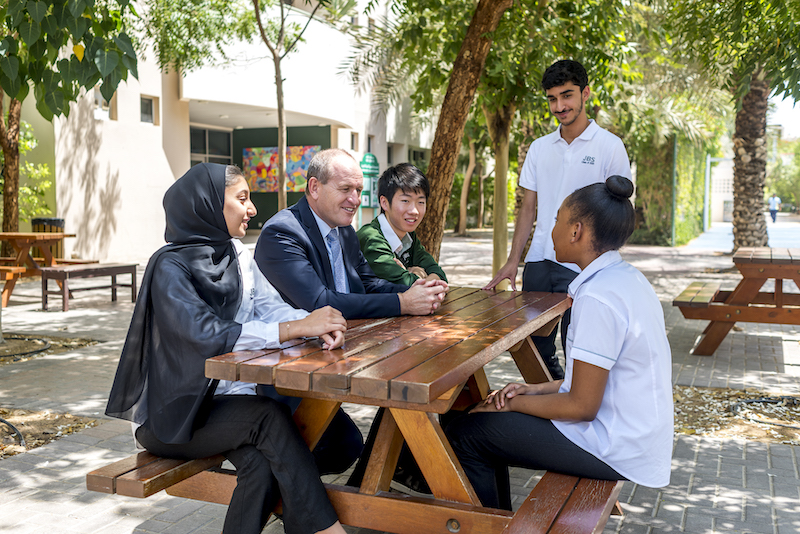 Jumeira Baccalaureate School (JBS), recently recognised as the first international school outside of the UK to become a 'Kitemark School of Character', has been heavily developing character education for the past three years.
Mr Richard Drew, JBS Principal, commented on the achievement: "As an International School in Dubai we wanted to understand if our work around Character Education was in line with best practice. The Kitemark award gave us a rubric to work toward and the verification process helped us see what we were doing well but also areas we need to develop. We are proud to be the first International School outside the UK to gain the award but more importantly we now have a strong set of guidelines to work toward and the target of achieving Kitemark Plus in the future."
Character education are all the activities which take place in and outside of school to develop character strengths or virtues in students. This is done in a conscious and planned manner so character strengths are not only caught but explicitly taught in lessons and in after school activities. Its purpose is to develop confident and compassionate students who are successful learners and responsible citizens with the ultimate aim to flourish in life and not just within the confines of the classroom. We know that children respond to their environments, therefore our character education program is an explicit, planned and reflective approach to the development of positive character strengths in our students from Pre-KG to G12.
There is a strong affiliation between character education, the IB educational philosophy and our core school values. Both character education and the service-learning component of the IB curriculum emphasize a commitment to serving others which is an essential manifestation of good character in action. Together with the ten IB learner profile traits and the approaches to learning skills (which in turn are actually character strengths) are we able to help our students build character traits enabling students to do good and feel good.
"Students who learn to do the right thing are happier and thrive. They feel safe and valued in the school, and such an environment helps them to do well academically. So, as a happy side effect of character education we see student achievement increase, even if it's not the primary aim of character education. Schools need to decide which virtues they prioritize in their curriculum and include these in their mission and vision statement, school policies, recruitment practices, assemblies, and on displays in school," Ms Erika Elkady said, Head of Secondary at JBS.
We want foremost our students to flourish.
JBS is a fully authorised IB World School, certified to offer the IB Primary Years Programme (PYP), the IB Middle Years Programme (MYP), the Diploma Programme (DP) and the Career-related Programme (CP).